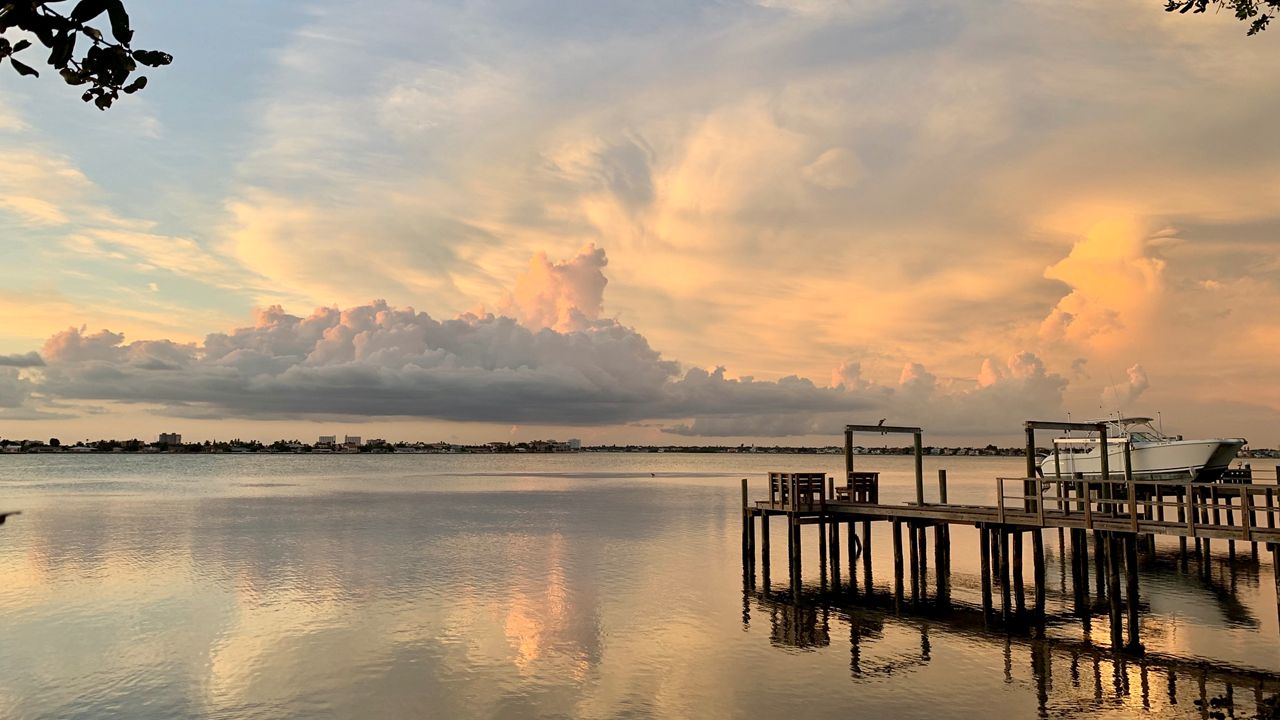 A few light showers are possible through Sunday afternoon with a mix of sun and clouds.
Our pattern remains relatively stagnant as a ridge of high pressure remains locked in place to our north. This means much of Sunday will feature more clouds than sun with a few light showers through the day.
It's not the setup where you have to worry about torrential downpours. These will be light showers that will be moving right along, so they won't last all that long over the same spot. Most of us will remain dry.
Temperatures will run above average with highs in the low 80s.
There is no strong cold fronts on the way anytime soon but a weak front will bring more sunshine and less muggy conditions to the area late Monday and Tuesday. Temperatures may dip into the upper 50s Tuesday morning too.
Looking ahead to much of next week shows very little change. Each day will feature a mix of sun and clouds with temperatures running into the low 80s. This makes it nice and convenient for those trying to plan anything outdoors.
A few showers could swing through on Thanksgiving but these will also be fairly light.
Boating Forecast
It hasn't been an ideal week for boating. Breezy north to northeast winds will continue at about 10-20 knots.
Expect seas to remain between 2 to 4 feet and a moderate chop.
Winds will subside a little Sunday afternoon.