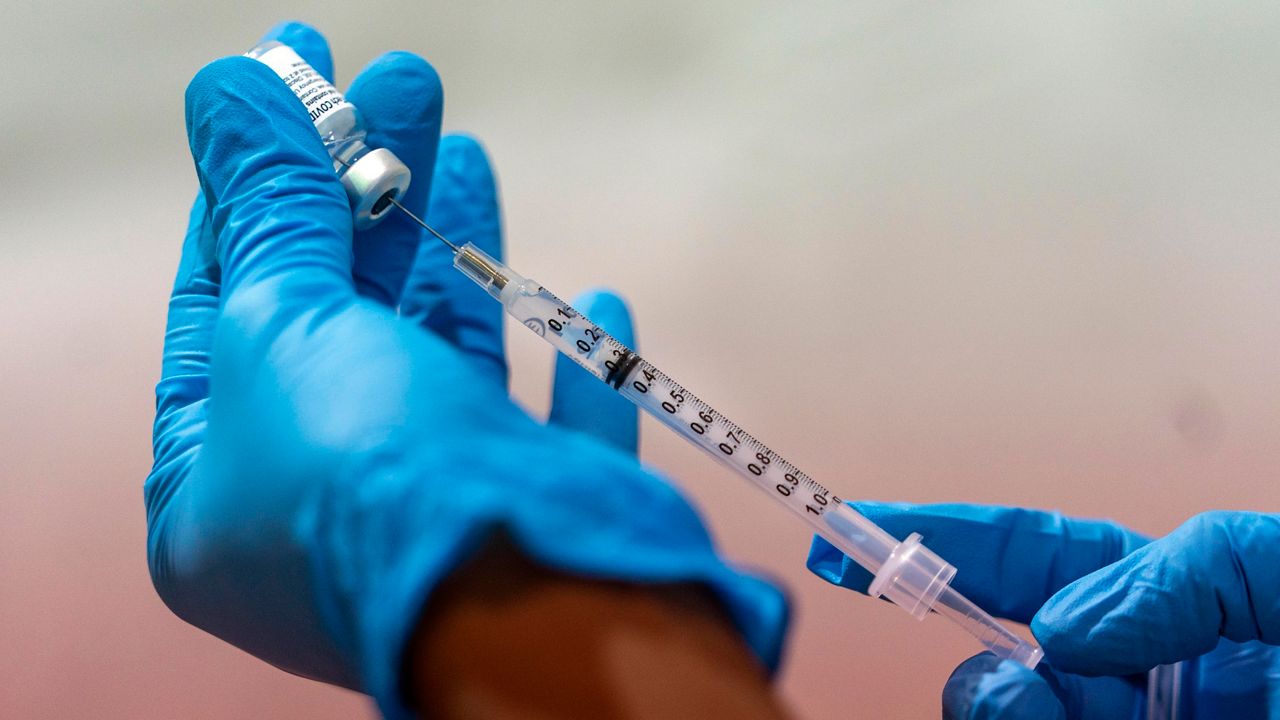 PASCO COUNTY, Fla. — Federal agencies launched an outreach effort Monday to increase confidence in the COVID-19 vaccine and break down barriers to getting it.
White House Sr. Advisor for COVID Response Andy Slavitt announced stage 2 of a plan to communicate information about the vaccine to the public during a White House COVID-19 briefing.
Slavitt said the White House, Centers for Disease Control and Prevention, and U.S. Dept. of Health and Human Services will host a series of listening sessions with key stakeholder groups.
---
What You Need To Know
White House, CDC, Dept. of Health and Human Services to hold outreach meetings with key groups
Black, Hispanic, and rural communities among those targeted
Take a look at Kaiser Family Foundation data on vaccinations by race/ethnicity here
---
"These listening sessions will continue our effort to hear directly from communities who've been hit hardest by this pandemic and help us build strong partnerships with those who'll be key to our efforts to build vaccine confidence and reach everyone in our response," Slavitt said.
"What we are most excited about is that the federal government is taking this approach, trying to get at the systemic barriers," said Dr. Regina Davis Moss, the American Public Health Association's associate executive director for public health policy and practice. "So, they're trying to get at things like language barriers, they're trying to get at things such as where testing is offered. Are we clearly communicating things like there are no out-of-pocket costs?"
Meetings are expected to be held throughout the week, including with members of the Black, Hispanic, and rural communities and with faith leaders. They're some of the groups that have been disproportionately impacted by the pandemic, as well as those most reluctant to get the vaccine.
"Black Americans, as well as communities of color, tend to have concerns about this vaccination," said Moss. "They're concerned about if it's safe, they're concerned about how quickly it's been rolled out."
Those are actually the concerns Ashley Kirzinger, associate director for public opinion and survey research for the Kaiser Family Foundation, said researchers with that group were told by members of the Black and Hispanic communities were their main reasons for not getting the vaccine.
"About four in ten Black and Hispanic adults say that they're in this 'wait and see' group. So, they're not the most vaccine hesitant, but they really want to see how the vaccine plays out in other people," said Kirzinger. "That may be related to the historical mistrust that these communities have with the medical community."
According to data compiled by the Kaiser Family Foundation, the Black community accounts for 6% of COVID-19 vaccinations in Florida as of Feb. 16, but makes up 14% of the state's cases and 16% of deaths. The Hispanic population represents 16% of vaccinations, 37% of cases, and 24% of deaths. Meanwhile, white people account for 78% of vaccinations, 40% of cases, and 56% of deaths.
Kirzinger said the federal effort will likely find more success if it tailors different messages to different groups.
"For example, we know within the Hispanic and Black communities, seeing other people that they know get vaccinated is one way that's going to convince them to also receive the COVID-19 vaccine," she said.
But since these populations are less likely to know someone who's been vaccinated, Kirzinger said more messaging about what possible side effects to expect from the vaccines could be effective.
When it comes to reluctance in rural areas, she said this seems to be caused by people not believing the virus is impacting their communities.
"For the rural community, it's more about knowing the coronavirus is impacting their community, and this is a step they can take to protect themselves and their family members," Kirzinger said.
Slavitt said a third stage of this effort is also planned. He said it will be a public education campaign based on what's learned from these listening sessions.