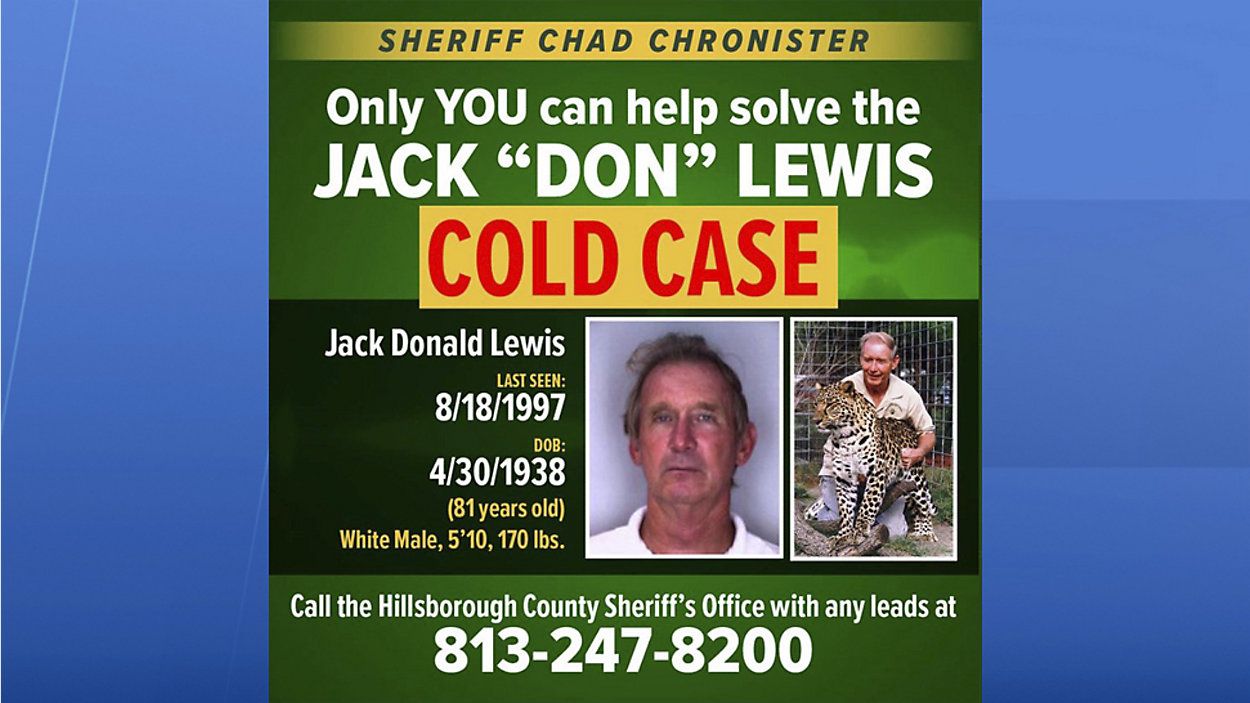 TAMPA, Fla. — The family of millionaire Don Lewis who was reported missing in 1997 and declared dead in 2002 is restarting their search for answers.
The family held a press conference today with their attorney and a private investigator.
An attorney for the family said it's time to hit the reset button on the case in order to solve a cold case.
"Look, let me hit the reset button, let's figure this out. If you crave, and I mean anybody, if you crave more 15-minutes you'll get em, but if you want to see Tiger King in all of that that came with it result in justice, I think there's a big opportunity here to solve a 23 year old cold case," John Phillips said.
---
What You Need To Know
Family of Don Lewis to hold news conference Monday
Lewis' disappearance featured in Netflix documentary Tiger King
---
Lewis's disappearance was featured in the Netflix hit documentary Tiger King released earlier this year.
Lewis was the owner of Tampa Wildlife on Easy Street, now known as Big Cat Rescue.
Over the weekend, family of Lewis launched a billboard campaign across Tampa asking anyone for information to come forward.
The billboards are being funded by a GoFundMe page that has raised $100,000 in an effort to uncover what happened to Lewis.
The Hillsborough County Sheriff's Office breathed new life in to the open investigation after Tiger King's release, assigning a new supervisor to oversee the case and asking for any tips.
To date, the sheriff's office has not said if it has received any credible leads.​