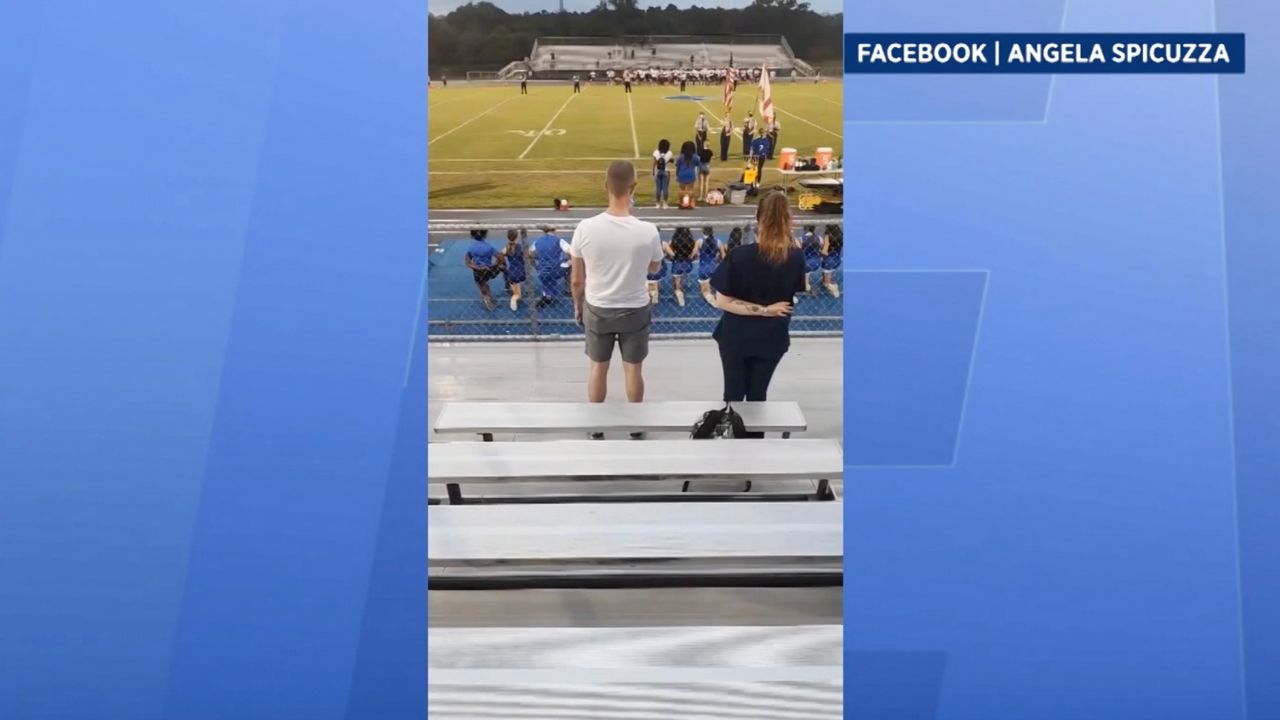 We continue to follow an investigation at Anclote High School.
---
What You Need To Know
Parent posted on social media that her daughter was forced to kneel
Pasco County Schools says it's investigating
---
One parent posted on Facebook, claiming their daughter was forced by her cheerleading coach to kneel during the national anthem at homecoming.
"The issue about the kneeling has become so politicized," says Criminal Attorney Theresa Jean-Pierre Coy.
This video caused quite the social media storm, with hundreds of comments and over a thousand shares.
Pasco County Schools told Spectrum Bay News 9 they are looking into the video, and will start the investigation immediately.
Jean-Pierre Coy says educators have to be careful when talking about social issues.
"I think the line for coaches or teachers is that… to not impose what you think should happen, or what you think they should do," she said.
The parents who posted the video have not responded to Spectrum Bay News 9's interview requests.