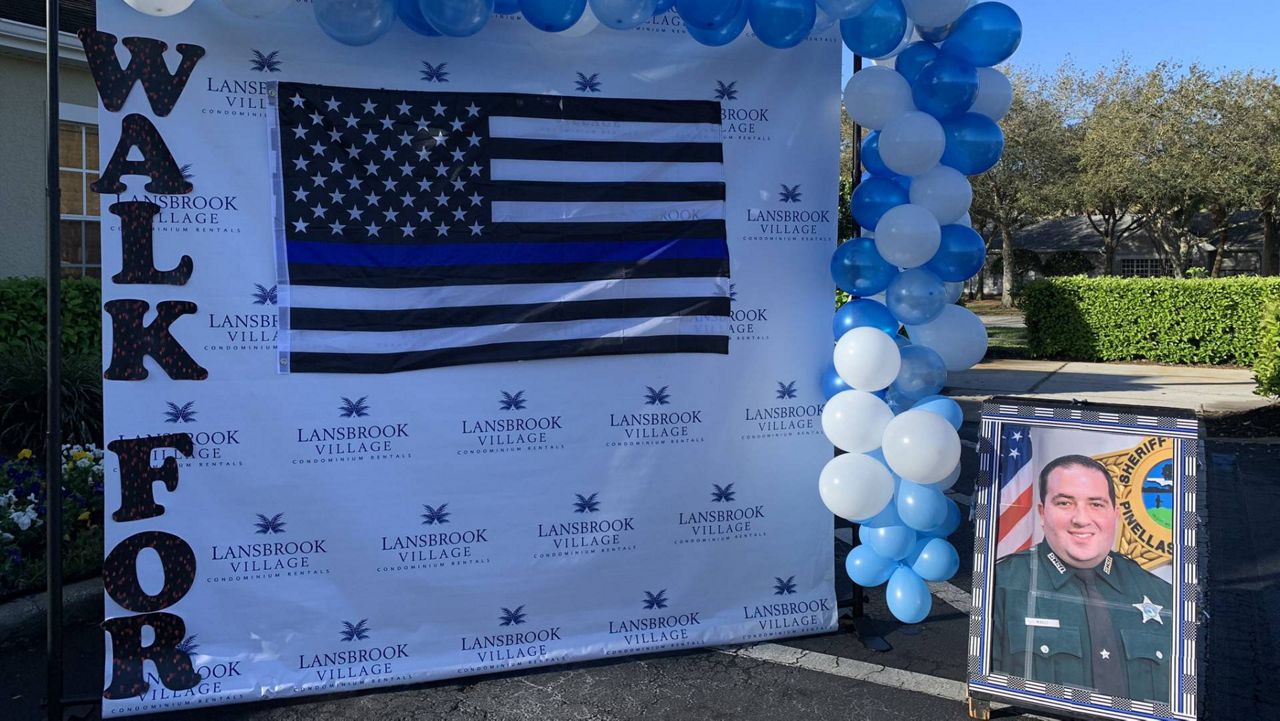 PALM HARBOR, Fla. – The East Lake community came together for a walk on Saturday for Deputy Michael Magli.
Deputy Magli was killed on East Lake Road last week, trying to stop a drunk driver.
The event was originally supposed to be a heart walk in Lansbrook Village. But after Deputy Magli died, organizers decided to dedicate the walk to Magli's family.
Dozens walked for 2.4 miles, wearing shirts that say "I walk for Deputy Magli." They raised more than $7,000 for the family.
"It was a heart walk," said organizer Wendy Rivera. "But this impacted all of us. It was right here on the street where our community travels, where our kids go to school. We felt compelled to do this for Deputy Magli and his family."
Deputy Magli worked in North Pinellas since 2014.
A lot of folks knew him and now want to help out including at Nesting Grounds Café in East Lake.
The owners donated water to the walk. They also named a new burger after Magli, with proceeds going to his family.
"For the entire weekend, every burger that is sold, a portion of the money goes back to the family, to the wife and two lovely girls they had," said co-owner Todd Davis.
Sheriff Bob Gualtieri was also at the walk, saying it's been a somber time for the sheriff's office, which had never had a deputy killed before in the line of duty.
He was grateful to see so many at the walk.
"It's fantastic to see the community come out on a Saturday morning, to honor deputy Magli, law enforcement, for Mike's wife and kids, to raise some money. We are very fortunate that we do have a lot of community support," Gualtieri said.