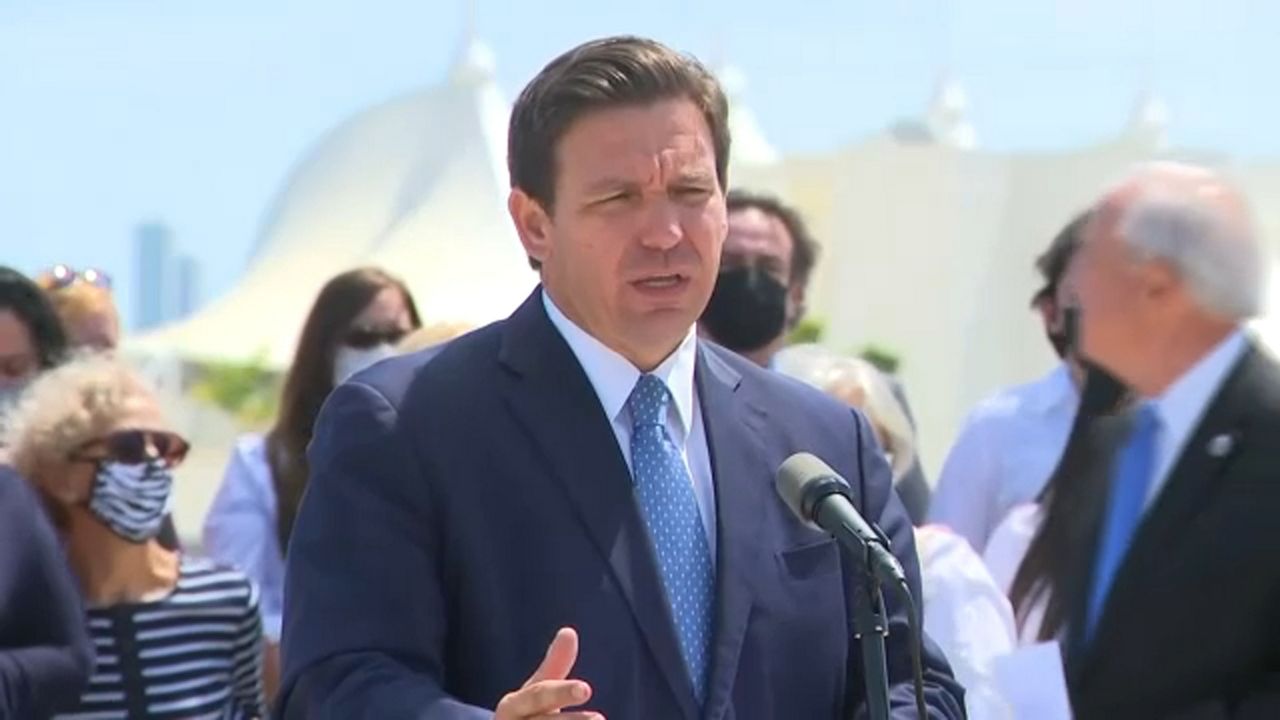 MIAMI, Fla. — The state of Florida will sue the federal government over the continued shutdown of the cruise ship industry, Gov. Ron DeSantis said Thursday, demanding it be "reopened immediately."
---
What You Need To Know
Florida governor says state will sue CDC, federal goverment over cruise shutdown
Cruise ship industry accounts for billions of dollars in commerce, jobs for the state
Government "has not taken sufficient action" to fully reopen industry, DeSantis said
---
"We have tens of thousands of Floridians… throughout the state who depend on the viability of the cruise industry for their livelihoods, their jobs, and their ability to feed their families," the governor said from Port of Miami, which touts itself as the "cruise capital of the world."
"This shutdown is being imposed by the CDC and the federal government," DeSantis said.
He said he'd been in talks with state Attorney General Ashley Moody about the potential lawsuit. Two weeks ago at an event at Port Canaveral, DeSantis called on the the Centers for Disease Control and Prevention to rescind sailing restrictions.
"We have one of our major industries that has been idled by the federal government for over a year, the cruise-line industry," DeSantis said at the time. "We need to get these cruise lines operating again."
Since then, the CDC and the federal government "have not taken sufficient action" to do so, he said Thursday.
The CDC's current reopening plan calls for a phased approach to resuming cruises starting in mid-summer.
Most of the major cruise lines that sail out of Florida, including Norwegian, Carnival, and Disney, have suspended U.S. operations through June. Norwegian this week announced a detailed plan that would require passengers to be vaccinated and tested before boarding.
This is a breaking news story and will be updated. Check back soon for more.