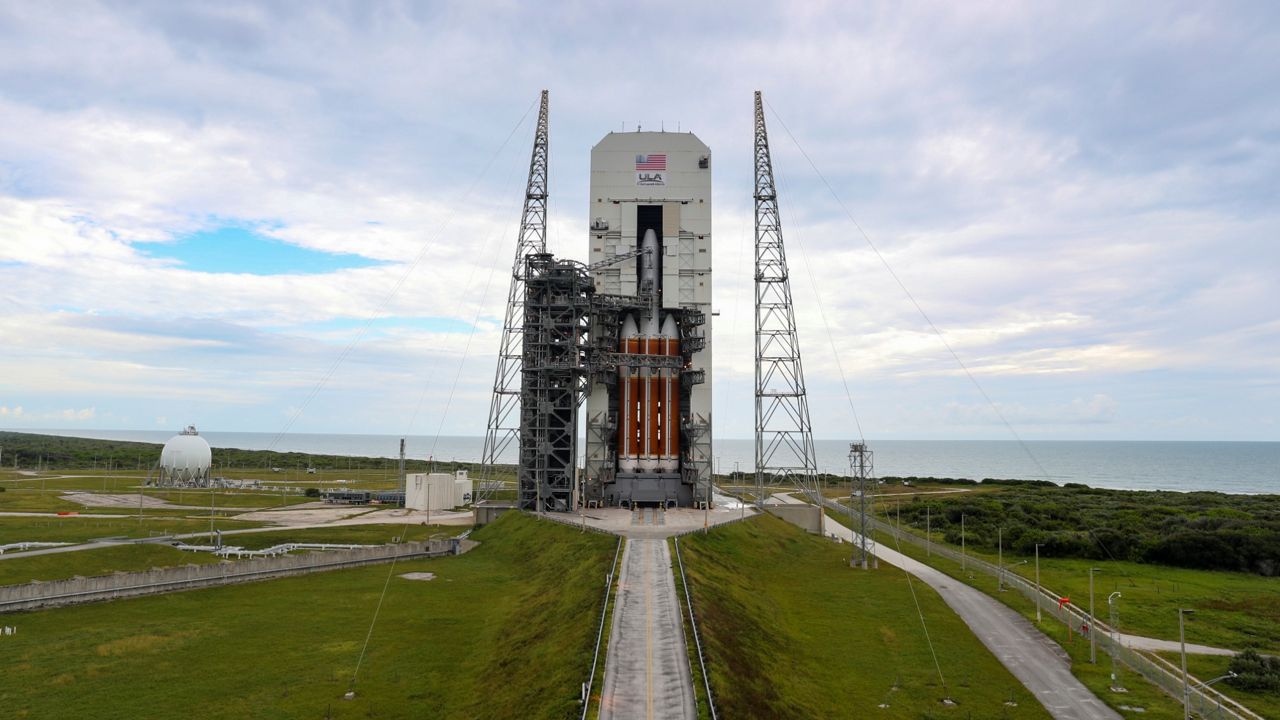 CAPE CANAVERAL AIR FORCE STATION, Fla. — Mission crews from United Launch Alliance and SpaceX are both preparing for launches from Florida's Space Coast in the next few days.
---
What You Need To Know
Delta IV Heavy launch pushed back to late Tuesday night
Rocket carrying spy satellite for National Reconnaissance Office
Falcon 9 also on launch pad ready to go from Kennedy Space Center
See the launch schedule here
---
The United Launch Alliance Delta IV Heavy rocket, carrying a spy satellite for the National Reconnaissance Office, was originally supposed to lift off over the weekend from Cape Canaveral Air Force Station in Florida.
But launch officials said more time was needed to test and evaluate the swing arm retraction system for the mission, dubbed NROL-44.
A second attempt was scheduled for 12:02 a.m. EDT early Tuesday morning from Space Launch Complex 37 but was called off less than six hours before due to poor weather conditions at the launch site.
ULA set a third launch attempt for the Delta IV Heavy for 11:59 p.m. EDT Tuesday — which is just two hours after the scheduled launch of a SpaceX Falcon 9 rocket from Kennedy Space Center. That rocket, carrying a GPS satellite for the U.S. Space Force, was scheduled for 9:55 p.m. EDT Tuesday.
It's likely that Falcon 9 rocket launch will now be pushed back due to the tight turnaround time of the two launches.
Another Falcon 9 launch that was supposed to blast off Monday morning with 60 Starlink satellites for SpaceX was pushed back due to poor weather conditions. A new date and time has not been announced.
The last Delta IV Heavy rocket to launch was more than two years ago, back in August 2018.
Stay with Spectrum News for live coverage of these launches.