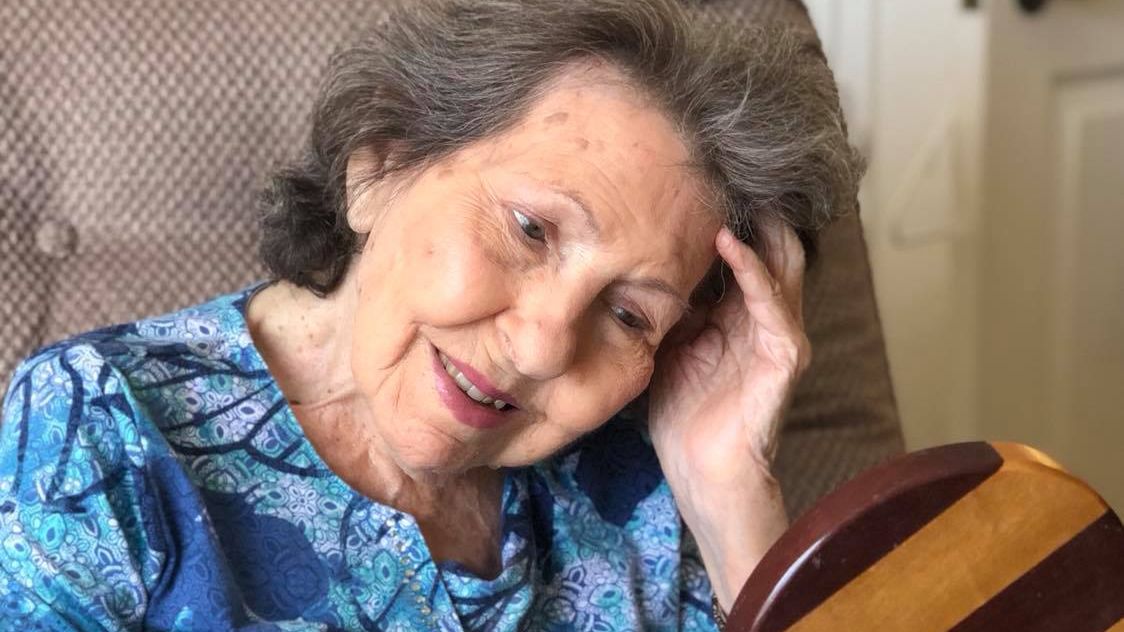 ST. PETERSBURG, Fla. – We have another happy reunion to share with you — a follow up to a mother and daughter in St. Petersburg separated during the nursing home lockdown.
---
What You Need To Know
---
It was back in July when we first learned about the ever glamorous Betty Gee Lewis. Her daughter Kathy Yoder said the 81-year-old loved when she would take her on day trips to salons and nail spas.
But those mother-daughter dates ended when long-term care facilities were ordered closed to visitors in March due to the COVID-19 pandemic.
But finally, with the reopening order earlier this month, visitation has once again resumed at Arbor Oaks of Tyrone. Yoder said she is now permitted to visit as a "Compassionate Caregiver."
"I walked in on Tuesday with all the PPE on and I don't think she knew who I was at first, and I said 'it's me Kath,' and she said, 'Good grief take the stuff off,'" Yoder said through laughter.
Of course, she had to keep it on but Yoder said her mother soon forgot all about it once they started having some fun.
"I powdered her face up and I put her blush on," Yoder said. "And then she picked up the mirror and said, 'That's a really pretty color of lipstick I like it.'"
Lewis was feeling more like herself and Yoder said her heart felt whole once again.
"She told me when I left, 'You don't know how much I've missed you, you just don't know.' And I said, 'Oh I know. I know exactly how much you missed me.'"
Yoder said she's now on the schedule to visit her mother twice a week.