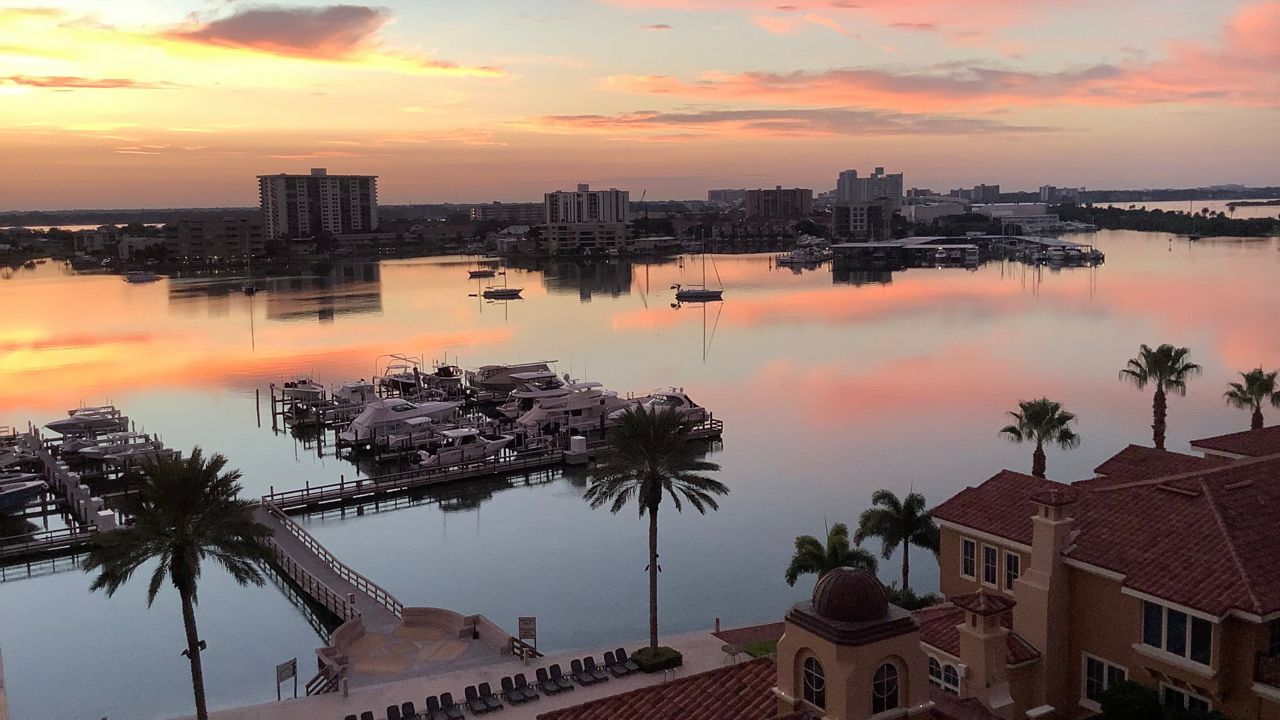 TAMPA, Fla. — A strong cold front will move into Tampa Bay late Tuesday night into Wednesday morning.
---
What You Need To Know
High rain chances today and tonight ahead of the front
Front passes through early Wednesday morning
Coolest on Thursday morning with lows in the 50s & 60s
---
Tuesday is warm, humid and breezy with high temperatures in the mid to upper 80s.
Showers and thunderstorms are likely Tuesday and Tuesday evening ahead of the cold front. Some storms could produce strong wind gusts on Tuesday afternoon and evening.
The cold front will slide south of our area Wednesday morning, ending the rain chances from north to south. It will be breezy as the front slides through.
You'll notice a drop in humidity on Wednesday. High temperatures will top out around 80 degrees Wednesday afternoon. It will be a nice day to get outside and enjoy the lower humidity.
Thursday morning is expected to be the coolest one of the week. Temperatures are expected to dip into the 50s and 60s.
The last time Tampa fell below 70 degrees was on May 14th. Thursday morning could be the coolest start in Tampa since last May.
Expect comfortable conditions for the rest of the workweek with highs in the low to mid 80s and low temperatures in the 60s. Feel free to open some windows to get some fresh air in the house.
Boating Forecast
Boating conditions are expected to become hazardous as the next cold front moves toward the area.
Those on small craft should exercise caution today. A south to southwest wind around 10 knots will increase to 15 to 20 knots this afternoon.
Seas will be 2 to 4 feet.
Showers and storms will be scattered then numerous ahead of the cold front. The front will be south of the area by Wednesday afternoon.
It's quiet in the tropics right now. A broad area of low pressure could form over the western Caribbean Sea in a few days.
Gradual development is possible later this week while the system moves slowly west-northwestward over the northwestern Caribbean.