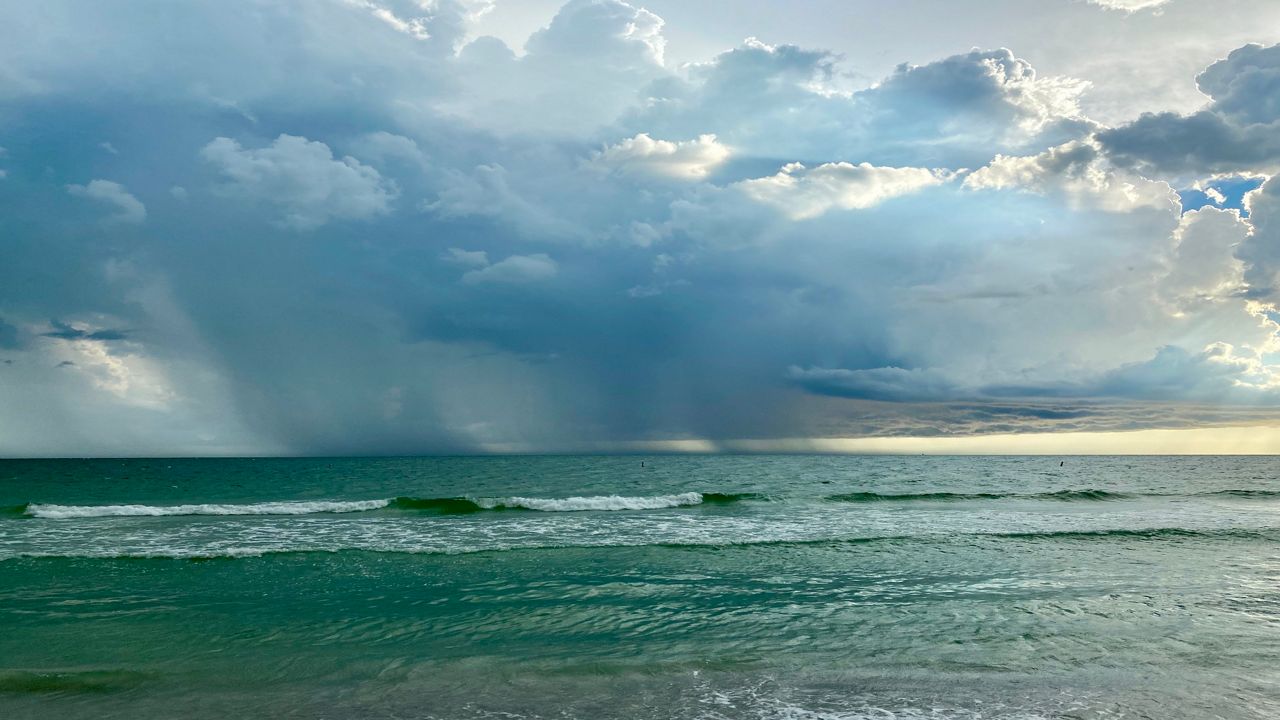 TAMPA, Fla. — Scattered showers and thunderstorms will continue to move onshore over the next few days.
A "reverse summertime pattern" is in place for much of the week.
This means we have an onshore flow that favors early thunderstorms in our area.
---
What You Need To Know
We continue with an onshore wind pattern
The storms are moving east
We are watching the tropics for development
---
Storms will taper off during the overnight but a few stray storms cannot be ruled, out, especially along the coast.
These storms will move onshore Wednesday morning. Some of the storms can be heavy with frequent lightning, very heavy rain and gusty wind.
The thunderstorms will move east across the area into the afternoon.
Those who are heading out in the morning, keep in mind that is when our highest rain chance occurs. By the afternoon, the majority of the storms will be on Florida's East Coast and our area has a lower rain chance at that time.
Temperatures will be in the upper 80s to low 90s each afternoon.
Boating Forecast
Expect showers and thunderstorms to develop along or just off the coast overnight into Wednesday morning. These storms will move onshore through the morning.
Seas are 1-2 feet with a light chop unless thunderstorms are in the area.
Watch out for lightning. There is a possibility of waterspouts too.
Tropical Update
We are watching two areas in the Atlantic Ocean for signs of tropical development.
A broad area of low pressure in the eastern Atlantic will likely develop in the next day or two as it moves west-northwest. It is something we will watch closely this week.
A tropical wave in the eastern Caribbean could develop later this week as it enters the western Caribbean.
Stay tuned for updates.