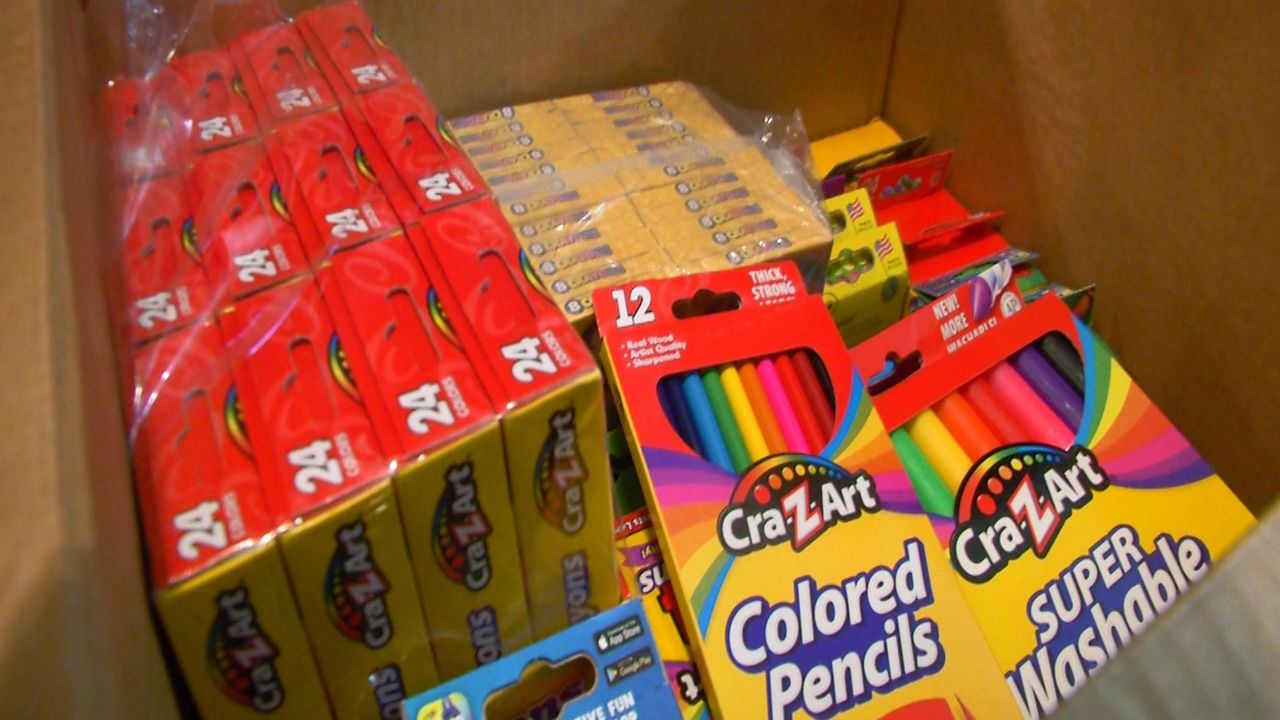 CLEARWATER, Fla. – With students heading back to school, one of the most vulnerable groups of students is getting some extra help.
---
What You Need To Know
RCS Pinellas works with district to minimize disruption
Organization also provides school supplies, clothes to students
---
The staff at RCS Pinellas' Grace House is working to make sure the homeless students who live at the family shelter are set up for success.
Edith Perez has been living at the shelter with her children after a series of medical issues left her unable to work temporarily.
"All of that lead me to not having the money to pay the rent and put us out on the street," Perez said.
At the same time, she said, the pandemic hit which created a whole new set of problems for her trying to help her children with distance learning.
"It was very hard losing our home and then having to deal with that," she said.
RCS Pinellas CEO Kirk Ray Smith said many people living at the shelter found themselves having to work outside the home.
"What makes it difficult is those parents have to go to work and the kids have to learn on-line so where do they go? Our case managers, they work really hard to provide spaces so young people can continue to learn," he said.
The organization has also been providing school supplies and clothing to students going back to school in person.
Smith said some of that has been paid for through donations.
"About $50 will buy school supplies for the year and $250 will buy a child clothes for the year," he said.
RCS Pinellas works with the school district to minimize disruption for students who stay at the shelter.
"What happens when a family comes here, no matter what community they come from within Pinellas County, we ensure those young people can stay in their current school," Smith said.
Perez said the staff also made sure the internet was working so her son could do on-line classes and they kept her updated about information from the school district.
"If you needed to sign up for free lunches, if you needed to know where your computer laptop for the school is to be picked up, if you needed to know the school supply list, anything. They made sure we knew about it," she said.
Perez said it helped her children continue learning and helped her get back to work.
"At least being here for us has been nothing but a blessing."