Clearwater Marine Aquarium is no stranger to the big screen, making a splash with the Dolphin Tale movies over the last decade.
---
What You Need To Know
"Stranded: A Whale Rescue Tale" will premiere this summer
The documentary looks back at 5 pilot whales who were stranded off beach in 2019
It's not the first time Clearwater Marine Aquarium is on the big screen
---
And now they'll be back on the big screen this summer, documenting a major marine event that happened right here in Tampa Bay.
It was July of 2019 when five pilot whales stranded off the shore of Redington Beach.
"To have them strand right here in the Gulf of Mexico, practically in our back door, was a really unusual event," said Dr. James "Buddy" Powell, executive director of the CMA Research Institute.
Which is why Powell is helping spearhead a new documentary, soon to be released by the Clearwater Marine Aquarium.
"It's a wonderful, heartwarming story, and it's a story we felt needed to be told," said Dr. Powell.
All five whales were able to be monitored and released back into the wild, with tracking devices to help scientists learn more about them.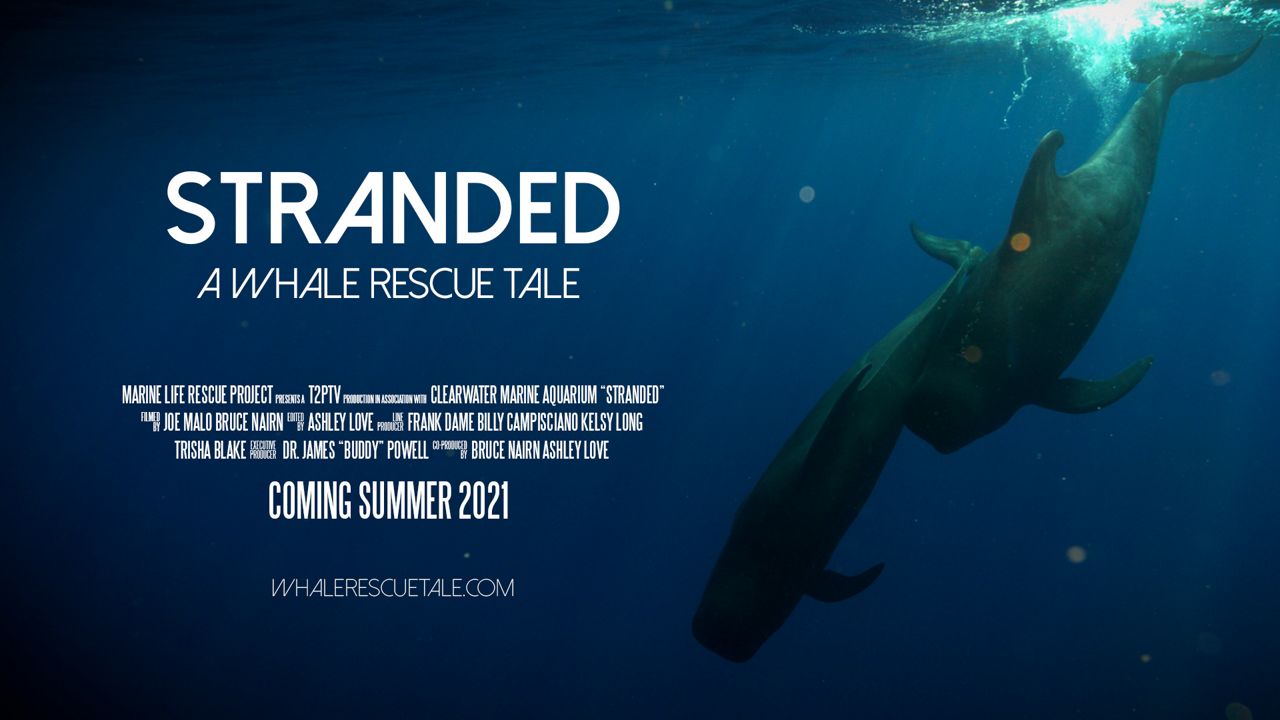 But the whales are not the only stars of this movie.
"This movie in itself really demonstrates how people come together when there's such a critical need," said Powell.
And beyond that, the documentary gives the aquarium a chance to reach a wider audience – the people who were not there on Redington Shores Beach that day.
"To really be able to do something to protect them, the public needs to know. The public needs to understand. And that's the purpose of not only our exhibits but the purpose of our documentary," said Dr. Powell.
Stranded: A Whale Rescue Tale will premiere at the Clearwater Marine Aquarium this summer, and will be available on various streaming services after that.
If you come across a stranded animal, officials remind people not to push them back into the water.
You can instead call (877) 942-5343 to get the proper help.