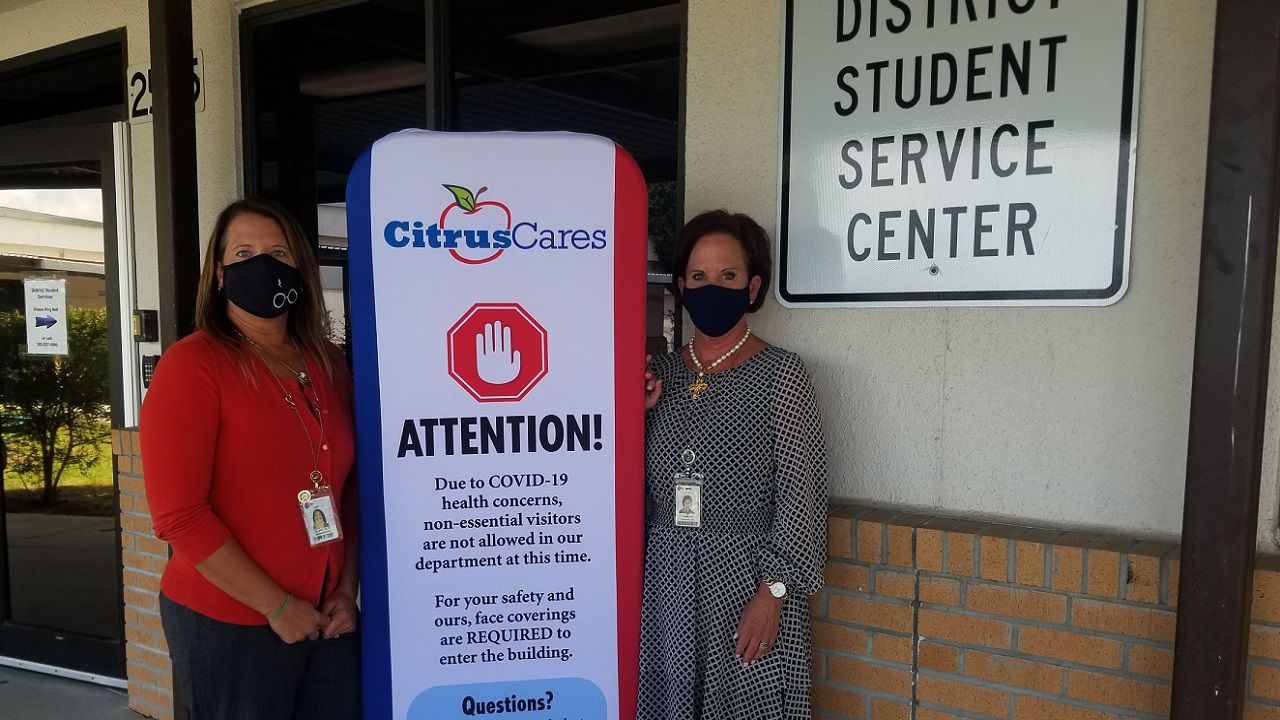 HOMOSASSA SPRINGS, Fla. — Students are started the new school year today in Citrus County, where coronavirus concerns backed up the school start date by two weeks.
Citrus County Schools are the second in the Tampa area to resume classes at brick and mortar schools since Coronavirus shut them down in March.
Manatee County students returned to class early this week.
---
What You Need To Know
---
"I cannot wait to see my class and see them come back to school since march," said Jennifer Irizarry, a 3rd grade teacher at Forest Ridge Elementary School.
Citrus County Schools will see a majority of it's 16,000 students return to brick and mortars.
The district says around 2,600 students opted for virtual learning from home.
As students return to classrooms today, they will be required to wear masks when moving about schools, but can remove masks while sitting at their desks and socially distanced from classmates.
Schools will also be cleaned more frequently to curb any potential spread of Coronavirus.
The message from teachers today is they are hoping to keep learning in the classroom as normal as possible.
"Consistency is what's best," said Irizarry. "If we just do what we normally do, what we do on a regular first day. So they are going to come in, they are going to look for their seats. They are going to be excited. They're going to see what students and friends are in their classroom and they are going to be looking around, and then morning work. It will just be the same like any other day."
Classes were originally set to start in Citrus County on August 10th, but the school board unanimously voted to delay the school start by two weeks, giving schools, teachers, parents and students extra time to prepare for the new normal of returning to schools.