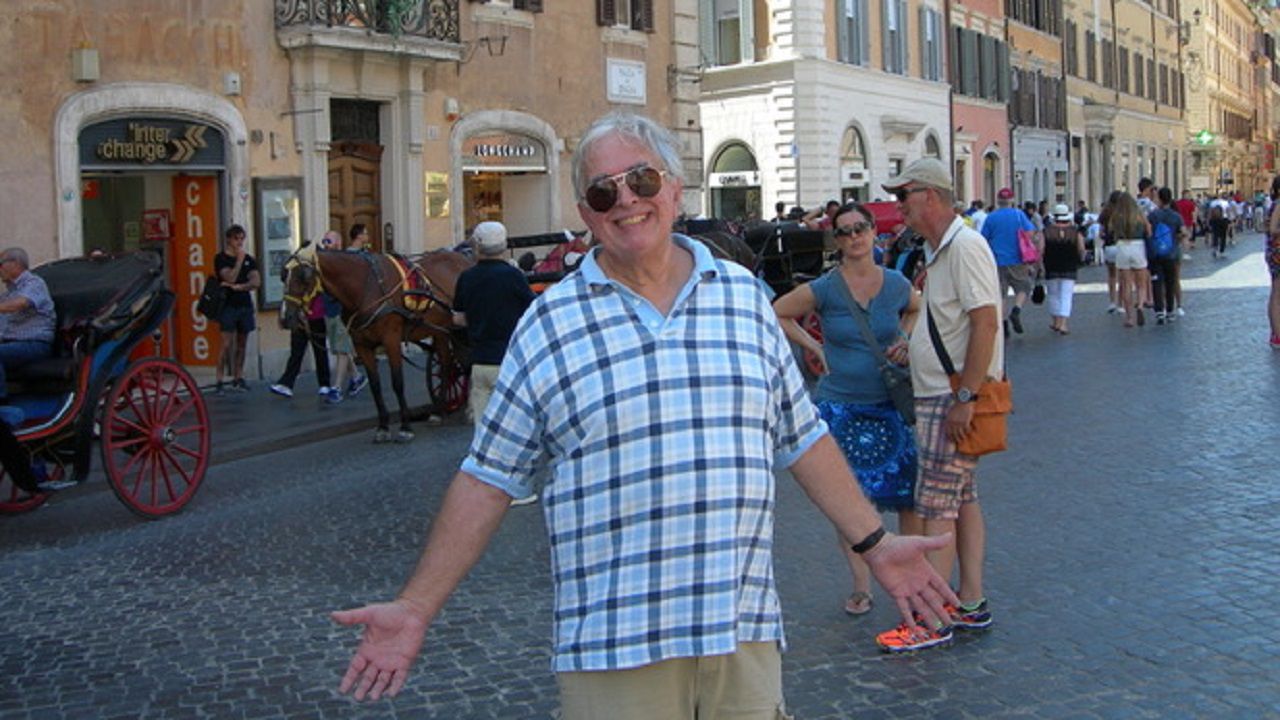 PINELLAS COUNTY, Fla. — Coronavirus has claimed the life of a NASA engineer who called St. Petersburg home.
John Chitwood's widower spoke to Spectrum Bay News 9 recently about his loss and legacy.
Chitwood died from coronavirus in June. He was 73.
---
What You Need To Know
NASA Engineer John Chitwood died in June of coronavirus. He was 73
Chitwood, a St. Petersburg resident, worked at NASA for 37 years
---
"I've got boxes of stickers and photographs from all over the world, these are just what I found in one or two of the boxes," said Jake Eckardt who married Chitwood in 2017.
Eckardt goes through boxes full of memories of his late husband.
"I met John first in 1995 at a HAM radio convention," said Eckardt.
The men met, remained friends, then got married. They were together ten years.
"I didn't expect him to go this soon but it happened," said Eckardt.
Heartbroken, Eckardt hols on to beautiful memories of the couple traveling together.
"He was about as even-tempered as you can get, probably the nicest man I think I've ever met," said Eckardt.
Eckardt describes Chitwood as a nice man, a brilliant man. He worked for NASA 37 years.
Eckardt proudly showed Spectrum Bay News 9 Reporter, Melissa Eichman multiple awards dating back decades.
"This is an award here for the work with the COBE , cosmic background explorer."
"This was the Mars Observer Program that he worked on."
"This award over here, his participation with the lunar landing in 1969."
Eckardt said his husband didn't brag about his accomplishments. But this widower is proud to share.
"I think what an amazing career, it's like 37 years with NASA," said Eckardt." "Actually, he was part of things that actually changed our world."
And Chitwood changed Eckardt's world.
"He taught me how to look at things a little more even-tempered," said Eckardt.
Also found in those boxes, was a letter Eckardt wrote Chitwood when they first met in 1995.
"It was heartwarming , it was actually touching," said Eckardt of finding the letter.
A touching story of love, loss and legacy.
"There's so many times I've asked, please, just I wish he was here, but he's not," said a choked up Eckardt.
There are plans to hold memorial services to celebrate Chitwood's life at a later date in Pinellas County and Maryland.