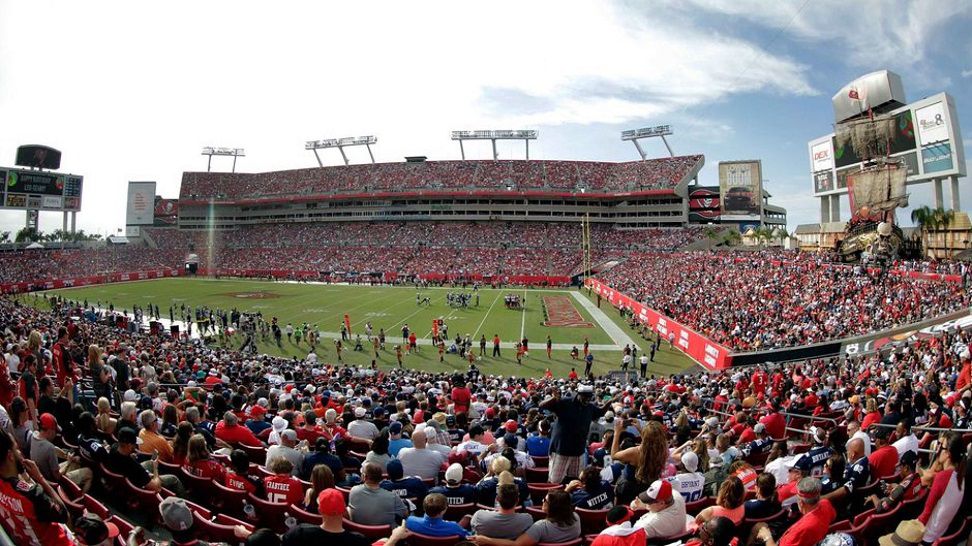 TAMPA, Fla. – Both college and professional football teams have slowly rolled out their plans regarding fan attendance for their upcoming seasons.
---
What You Need To Know
No fans for games on September 20, October 4
25 of 32 NFL teams will open with no fans at stadiums
Team made announcement in letter to season pass members
---
On Wednesday, it was the Tampa Bay Buccaneers' turn and it wasn't exactly the news Bucs fans were looking for.
The team announced that fans will not be allowed at Raymond James Stadium for the first two games of the season.
The NFL has left it up to each team to set guidelines based on guidance from health officials.
In a letter sent by Bucs CEO Brian Ford, season pass members were told: "Based on our conversations with local officials, we have determined that it is not yet the right time to welcome fans back to Raymond James Stadium."
The games affected are September 20 against the Carolina Panthers and October 4 against the San Diego Chargers.
The October 18 game against the Green Bay Packers is the current target date to welcome fans back to RayJay.
Twenty-five of the 32 NFL teams will start their season without fans in the stands.