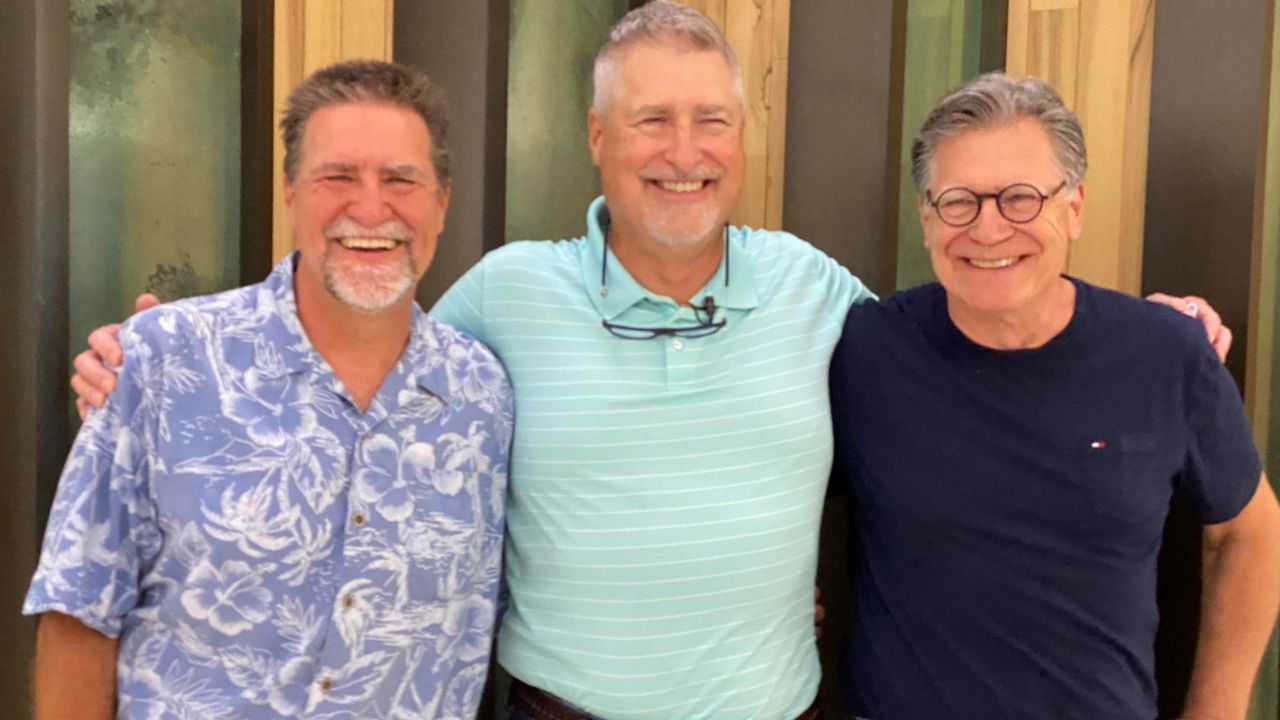 MANATEE COUNTY, Fla. — A Tampa Bay area man is celebrating a family reunion nearly 70 years in the making.
The mother of Randy Bartlein and Todd Neisen kept two very important secrets throughout her lifetime. One was that she was married once before she met their father. The second secret is that before she and their father got married, they had a child that they put up for adoption.
---
What You Need To Know
Mother died 4 years ago without disclosing she had another child
Niece discovered the family ties when searching 23 and me website
The brothers have a lot of similarities, despite being raised separately
The plan now is to spend time getting to know one another
---
"My initial reaction was, 'Mom, what the heck were you thinking?!" Bartlein said.
She died with that secret four years ago, until searches by a curious niece on the website 23 and me connected Bartlein and his younger brother, Neisen, with Mel Adler, a man from New York and now the oldest brother they never knew. Their mother put Adler up for adoption.
"All my life I've been the older brother," Bartlein said. "And suddenly, now I'm the middle brother. And it really kind of freaked me out."
They grew up with different types of backgrounds, including the fact that Adler was raised Jewish, but they said it's theIr similarities that leave them stunned.
"[Adler] actually worked in media," Neisen said, "I work in media. [Adler] Works in sales. [Bartlein] works in sales."
Even Adler's wife has noticed similarities. "As my wife has watched us on Zoom, she says, 'You guys have the same mannerisms,' " Adler said.
Now that all of their parents have passed away, they said they plan to catch up on lost time together.
"Wednesday, we're going fishing," Bartlein said. "On Thursday, we're playing golf, and Friday we're going to the shooting range. Just all male bonding, and then every afternoon, what are we doing guys?"
"Napping!" they all said.