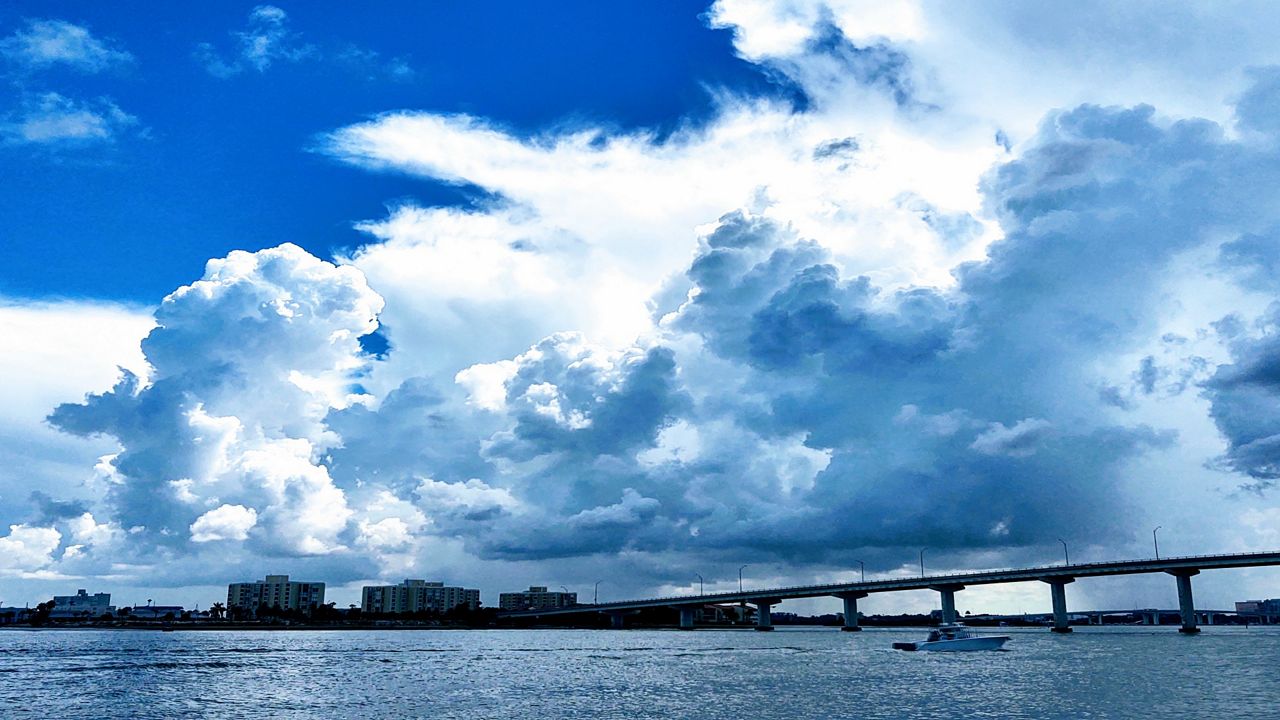 ---
What You Need To Know
A breezy south to southwest wind blows across the area
Coastal flood advisory for Citrus County Thursday
We could have changes to the weather pattern next week
---
A south to southwest breeze brings in scattered showers to parts of the area this morning. Scattered thunderstorms will develop this afternoon.
Today's rain chance is 60 percent.
There is a coastal flood advisory for Citrus County through Thursday evening. Water levels could be two to three feet higher than normal during times of high tide.
The rest of our coastline will deal with choppy seas from Sally and a high rip current risk continues along our beaches.
Tropical Depression Sally continues to weaken as it moves across the Southeast but there is still lingering moisture in our area that will keep our rain chances at least 50 percent from Friday through the weekend.
A pattern change will arrive next week as some drier air tries to move into the region. Our rain chances will drop during the middle of next week and we could have a drop in the humidity too.
Boating and Beach Forecast
A south to southwest wind is around 15 to 20 knots. Seas are three to six feet. Small craft exercise caution today.
There is a high risk of rip currents at the beaches Thursday so be sure to swim near a lifeguard.
Tides will run above normal and a coastal flood advisory is in effect for Citrus County.
There will be periods of showers and thunderstorms.
It is the peak of the Atlantic hurricane season, and there are several systems to watch.
A low pressure system in the Southwest Gulf of Mexico is becoming better organized this morning. A tropical depression or tropical storm could form today. Upper-level steering currents are light so the low will meander over the western Gulf.
There is only one more name on the 2020 Hurricane Season list: Wilfred. Should we go beyond Wilfred, then the Greek alphabet will be used to name storms in the Atlantic. It has happened one time before, and that was during the 2005 hurricane season.