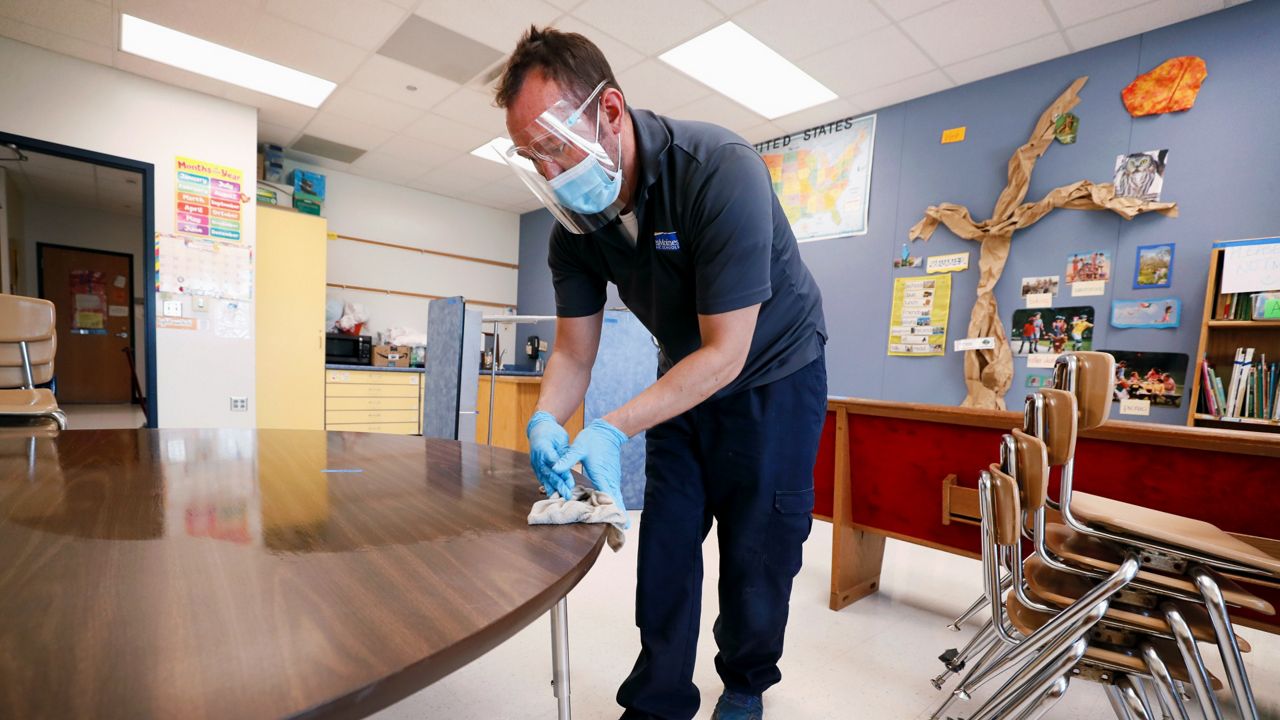 BAY AREA, Fla. — Six of the Bay area's seven counties are holding school district meetings Tuesday as they continued to deal with holding school during the pandemic.
And at least two of the meetings, in Manatee and Pinellas counties, may be contentious.
How these districts are dealing with the return to in-person learning is expected to be the main topic of today's meetings.
---
What You Need To Know
---
There are covid cases in all of the local districts, though the numbers are fraction of a percent when you look at the overall student populations.
Some issues have popped up in Manatee County, where there have been complaints over a delay in its coronavirus reporting dashboard and Pinellas County, where teachers are threatening to sue because the district is making them teach students in both E-learning and brick and mortar classrooms.
Meanwhile, as expected, the coronavirus case numbers have been slowly climbing the longer students have been back to school.
Case Numbers in Bay area school districts:
Hillsborough – 182 cases reported, 44 students, 138 school staff
Pinellas – 34 cases, 14 of them students and 20 school staff
Manatee – 43 cases impacting 25 schools
Polk – 76 cases at 54 of its schools
Pasco – 32 positive cases, 24 students and 8 staff
Hernando – 8 cases, 1 student and 7 employees
Citrus – 32 cases, 18 students and 14 teachers
Health officials did expect to see cases at schools, so none of these numbers are a surprise.
District and health officials will be monitoring numbers closely in the coming weeks to make sure there are no sudden spikes in the number of reported cases.