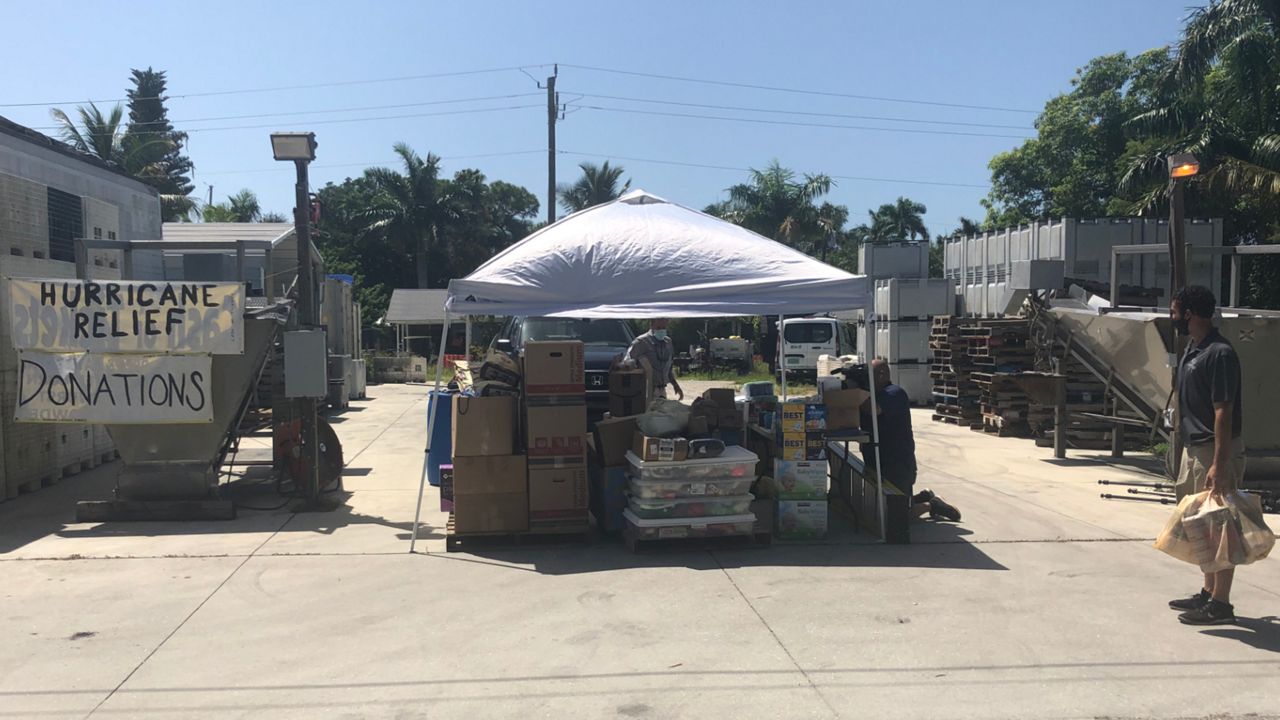 CORTEZ, Fla. – While images of the destruction left behind from Hurricane Laura are eerily similar to the ones that surfaced from Hurricane Michael and Hurricane Dorian, the victims don't seem to be getting the same kind of help from residents of the Tampa Bay area.
---
What You Need To Know
---
Residents Betsy Plante and Bob Slicker have manned hurricane donation drives a number of times outside of Swordfish Grille in the fishing village of Cortez. They say this time around, donations are barely trickling in.
"It's a lot slower than it usually is," said Slicker, while looking at the donation tent.
"There's just not a lot of people helping," Plante said.
Plante has friends who run a non-profit in Lake Charles who says they are in dire need of help. On Tuesday, Slicker plans to pack a trailer full of the items Lake Charles residents are asking for, and drive it down to Louisiana himself.
"No matter what, they're in more need than we are," he said.
As of Thursday afternoon, the team had only gathered a few dozen donations. They understand that people are strained financially right now and that COVID is a concern, but they weren't expecting it to be this slow.
"Maybe people are afraid to go out of their homes? I don't know," Plante said. "We don't really know why people aren't donating and it's just sad to me."
The donation drive will take place through Saturday at a lot adjacent to the Swordfish Grille in Cortez. Monetary donations can be made by using the link on the Facebook page for The Blessing Bags Project.
Full List of Requested Items:
Diapers
Baby Wipes
Tents
Work Gloves
Gas Cans
Feminine Products
Roofing
Nails
Baby Formula
Screw Guns
Underwear
Tarps
Garbage Bags
Cleaning Supplies
Small Charcoal Grills
Charcoal
Lighter Fluid ​