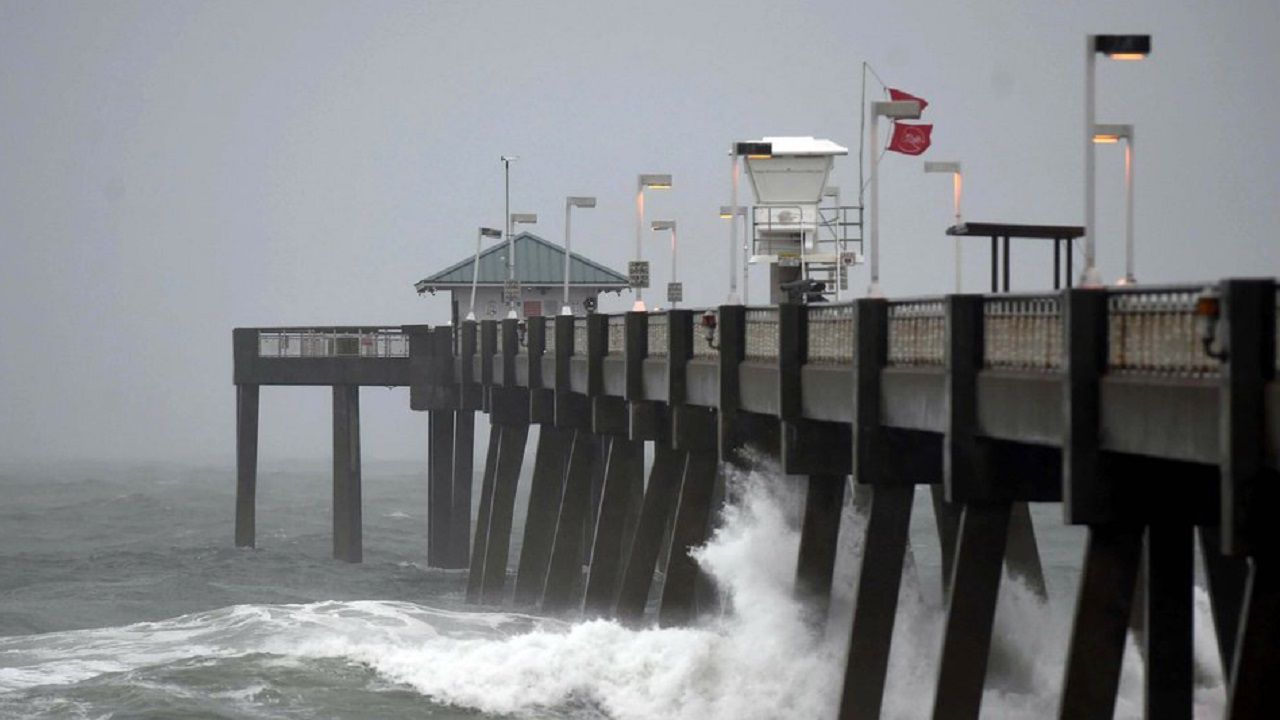 PENSACOLA BEACH, Fla. — The Alabama/Florida stateline will likely take the brunt of Hurricane Sally today, but Florida's western Panhandle is taking a hit on the east side of the Category 2 hurricane too.
Pensacola Beach, Destin, Fort Walton Beach, Milton, among other panhandle communities, are bracing for power outages, downed trees and flooding rains on top of storm surge.
---
What You Need To Know
---
Although no widespread power outages have yet been reported, Duke Energy's Ana Gibbs said the power company is closely watching it's coverage area, which includes the panhandle east of Mexico Beach.
"From our panhandle going west there is just going to be a variety of different impacts, Gibbs said. "Things like flooding, the wind. All of that actually, Mother Nature, makes it difficult for a response because buckets can't go up in the air at approximately 35 miles per hour. You can't obviously energize lines when it's flooded for obvious safety reasons."
It's not just power companies preparing to help.
Task Force 3 from Hillsborough County traveled to the panhandle Tuesday, taking with it 20 vehicles and seven boats.
Forty crew members, part of the swift water rescue team, are staged in Tallahassee this morning waiting for calls to perform water rescues.
Some parts of the northern gulf coast could see up to two feet of rain, on top of storm surge.