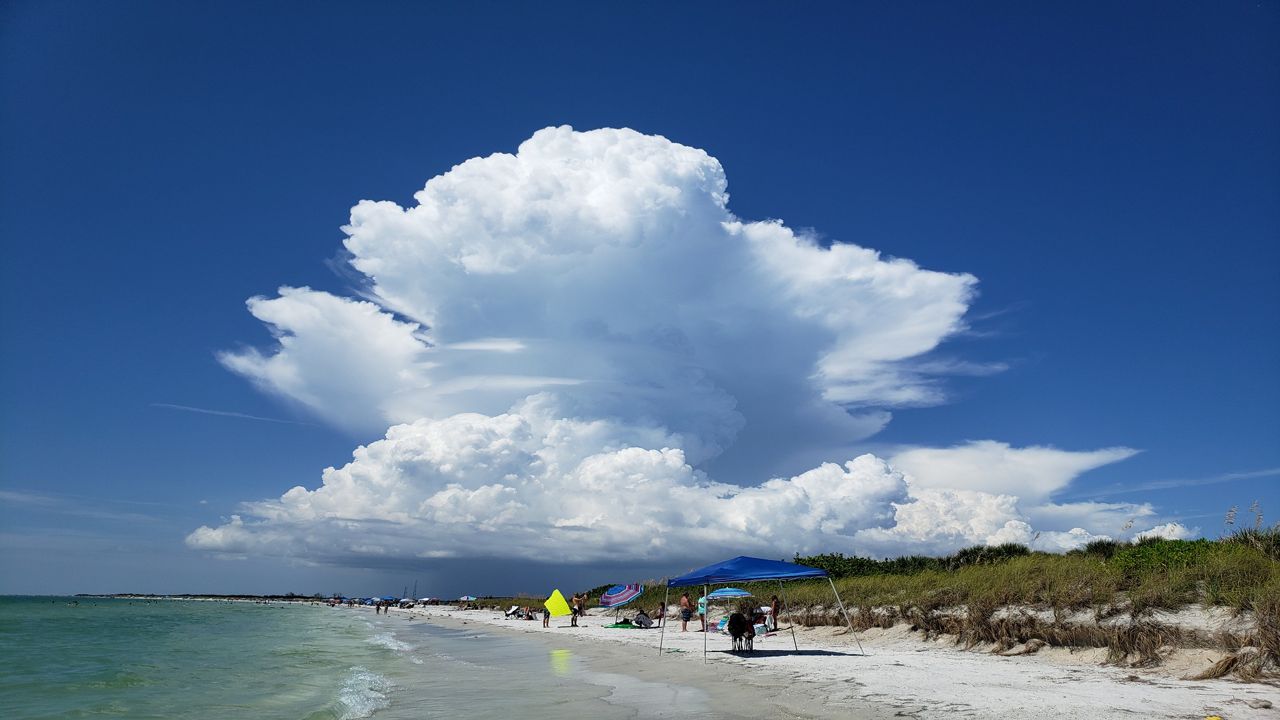 TAMPA, Fla. — Showers and storms will taper off during the overnight but redevelop just offshore.
---
What You Need To Know
We continue with an onshore wind pattern
Our normal pattern with afternoon storms returns this weekend
We are watching the tropics for development
---
A few storms can't be ruled out during the overnight, especially along the coast but the coverage will be fairly limited.
The onshore wind pattern that has been with us for much of this week continues into Thursday. This means we will have another round of storms that move onshore earlier in the day before moving inland later.
Some of the storms will produce frequent lightning, very heavy rain, and gusty winds.
If you are trying to figure out when it's best to go for the outdoor run, it is later in the day. That's when most of the showers and storms will be on Florida's East Coast and nothing more than a few scattered storms on our side.
Temperatures will be in the upper 80s to around 90 degrees this afternoon.
It looks like our typical summer pattern returns by the weekend when the mornings are dry and storms develop during the afternoon along the sea breeze.
Boating Forecast
Expect showers and storms to develop over the Gulf overnight and move onshore during the morning and early afternoon.
An onshore wind will continue at 5-10 knots.
Seas will one to two feet with a light chop, unless thunderstorms are in the area.
Watch out for lightning and strong wind gusts. There is a possibility of waterspouts too.
Tropical Update
We are monitoring a few areas in the tropics for development this week.
A broad area of low pressure in the central Atlantic will likely develop as it moves west-northwest. It's not near any land now but it is something we will watch closely this week as it moves west-northwest.
A tropical wave is in the eastern Caribbean. It could become a tropical depression later this week as it enters the northwestern Caribbean.
Another tropical wave over Africa could develop in the eastern Atlantic Ocean in a couple of days.
Stay tuned for updates.