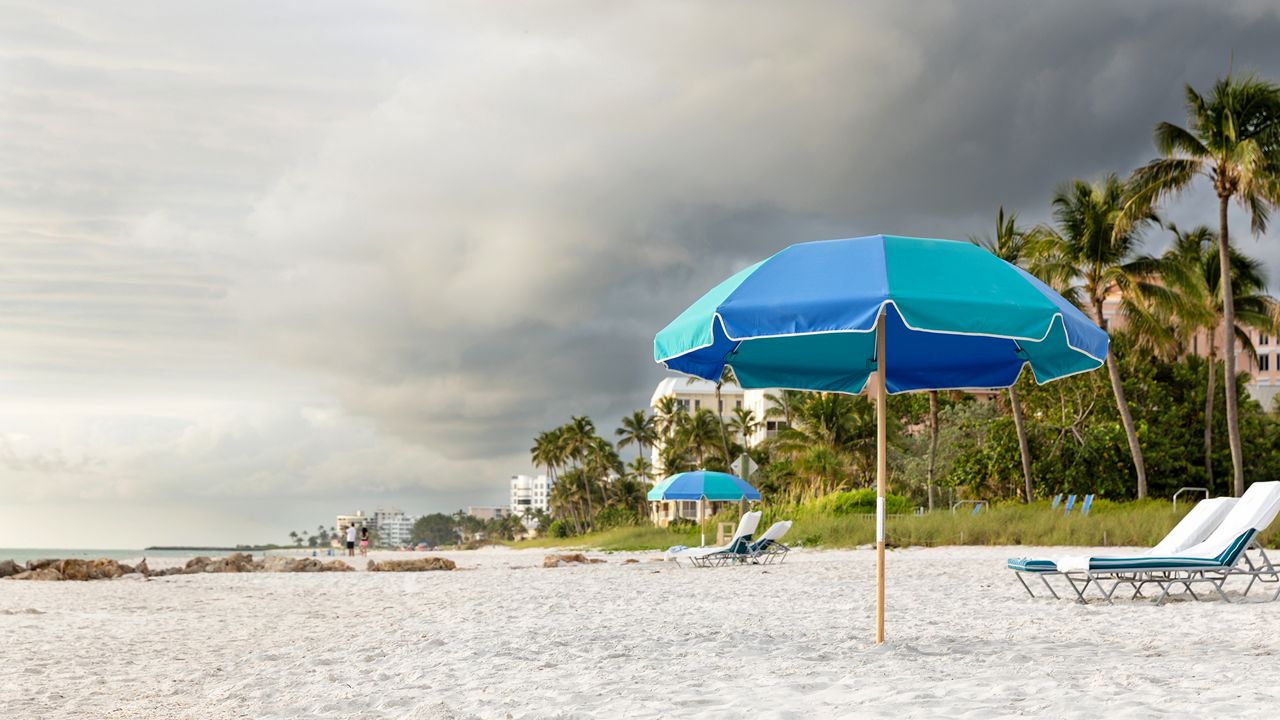 Scattered showers and thunderstorms will continue for a few days before lower rain chances return this weekend.
We have a breezy east wind 15 to 20 mph with higher gusts near scattered showers and storms today.
High temperatures will be in the low to mid 80s under mostly cloudy skies.
It's expected to get warmer by the weekend.
If you're planning to decorate your yard for Halloween, it won't feel like autumn just yet.
There is no sign of cool air coming this way for the next seven days. In fact, our pattern going into next week favors warmer than average conditions for Tampa Bay.
When it comes to the tropics, we have Hurricane Epsilon. It's expected to remain in the Atlantic and pass by east of Bermuda.
Boating Forecast
Breezy conditions today will result in hazardous boating conditions again.
Small craft should exercise caution. There is a small craft advisory for the offshore waters.
An east wind is 15-20 knots with seas 3-5 feet.
Conditions will be choppy again today.