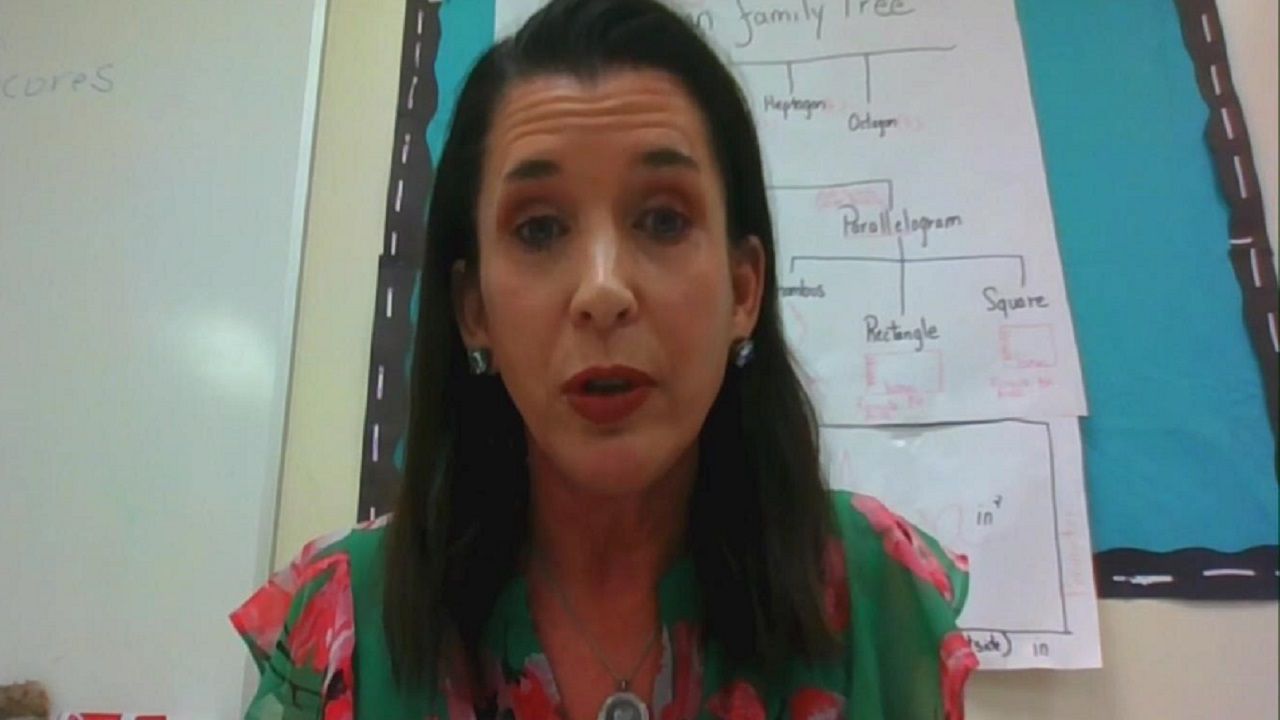 MANATEE COUNTY, Fla. — We've all heard children question their school work with the old "when will i ever use this in real life" question.
Not only does 6th Grade Intensive Math Teacher Audra Young answer that, but she takes it a step farther for her W.D. Sugg Middle School students.
---
What You Need To Know
Audra Young is this week's A+ Teacher
Young is a 6th grade intensive math teacher at Sugg Middle School in Bradenton
---
"I make sure they understand that all math concepts are in our real world," Young said. "And so even when we talk about buying a house, you need to be able to use fractions, or to put grass in your yard, or plants, or even if you want to paint inside, or put in carpet, so that's the first thing I do that I think is the most important because, no they don't care if it doesn't apply to real life."
Young likes to keep it real with her students, as well as get creative and have fun in the classroom. She famous among her students for rapping math equations.
"Some of the formulas they have to do in geometry," she said. "If I don't rap them or dance or something, it's not going to click. I know they'll never forget the formulas now.
"If I didn't get their attention, it wasn't going to work. So right from the get go, I acted really silly and goofy, but I have control of the class, too. It's like a combination once you get it, it's gold."
Her approach seems to work.
For five years, she's been selected as a "high impact teacher" by the Florida Department of Education. That title recognizes her as one of the best educators in the state.
In addition to motivating her students, she also helps them whenever she can, often spending up to $100 a time of her own money on needed supplies.
"Books, sometimes headphones, gift cards, anything they say they might want. I've even bought a fishing pole," Young said.
Young credits her family's support for making it all work, along with her students, who she said inspire her.