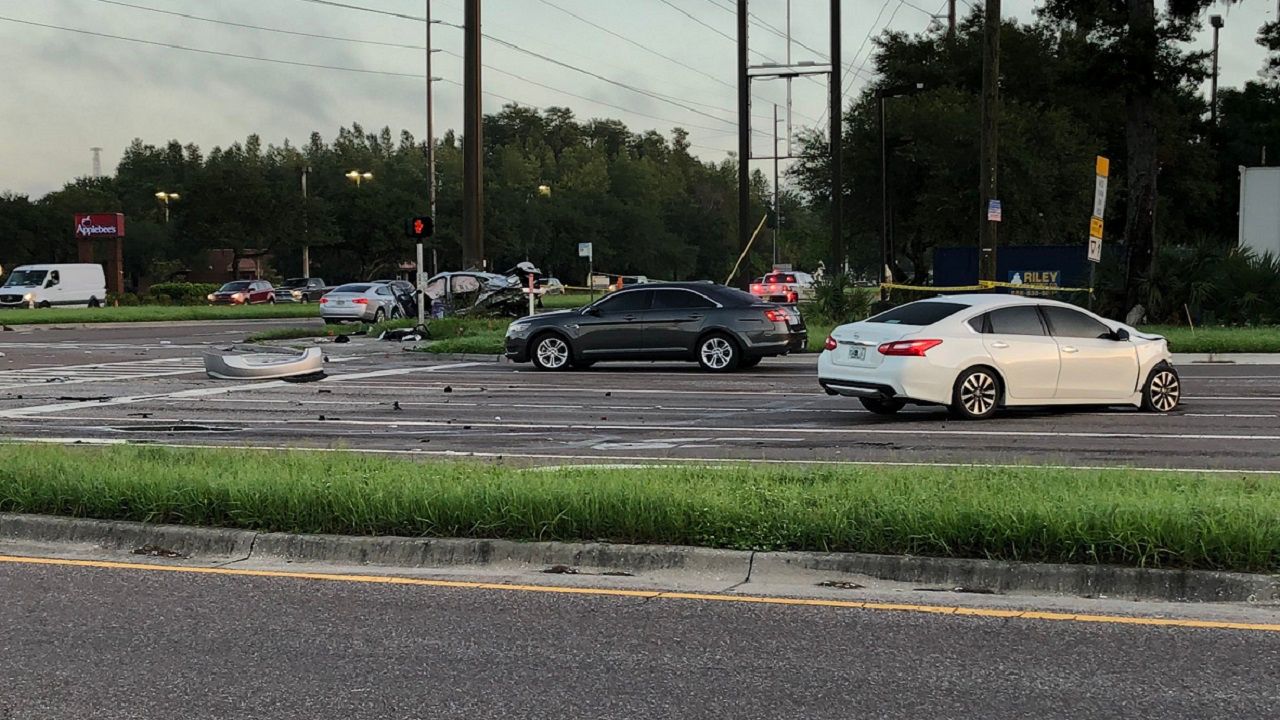 TAMPA, Fla. — Three people were killed and another hospitalized Tuesday morning in a crash near Westchase.
According to officials, the crash happened at Linebaugh Avenue and Sheldon Road just before 6 a.m.
The crash involved multiple vehicles near the entrance of the Westchase subdivision.
Sheriff's Office traffic crash investigators remained at the scene for several hours, keeping most of the intersection closed.
Authorities have not released any further information on the crash.