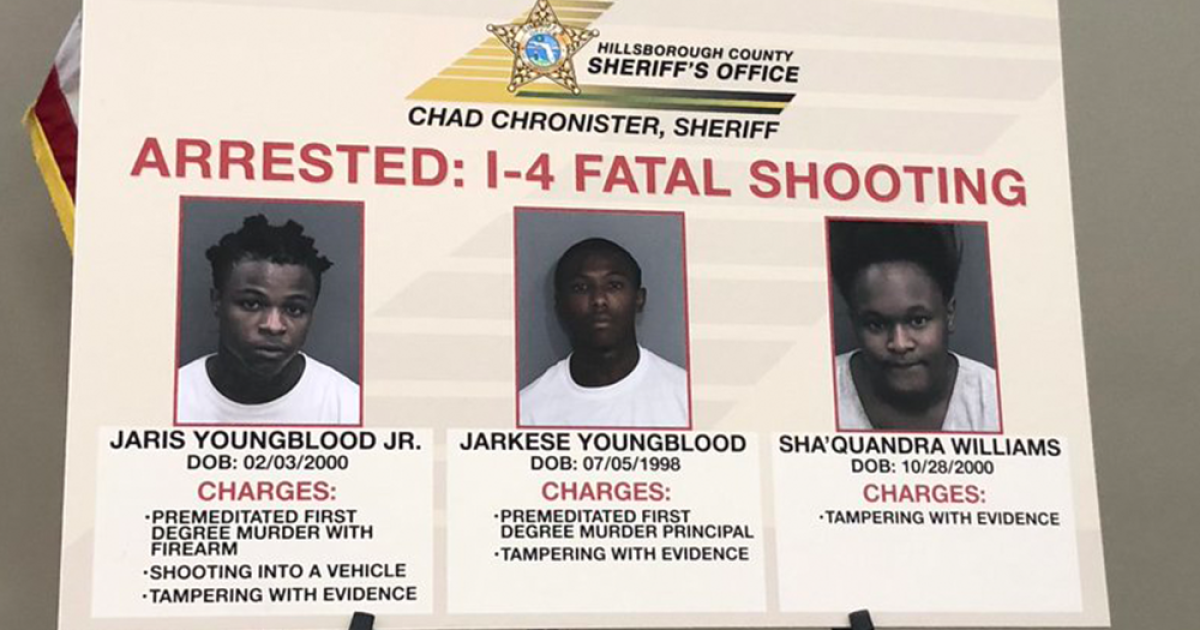 TAMPA, Fla. — Three people are now arrested in connection with the Aug. 2020 deadly shooting on I-4 in Hillsborough County.
On August 24, the Hillsborough County Sheriff's Office responded to a call of a deadly shooting in the eastbound lanes of I-4 near McIntosh Road.
The shooting killed a 17-year-old boy and on Monday, HCSO Sheriff Chad Chronister announced two brothers and a third suspect were all arrested in the deadly shooting.
Chronister said during Monday's press conference that a 1-year-old was in the shooter's car during the deadly incident.
The suspected shooter, 20-year-old Jaris Youngblood Jr., is charged with premediated first-degree murder with firearm, shooting into a vehicle and tampering with evidence.
Jaris' brother, 22-year-old Jarkese Youngblood, premediated first-degree murder principal and tampering with evidence. A third suspect, 19-year-old Sha'Quandra Williams, is charged with tampering with evidence.
HCSO said the suspects and the shooting victim knew each other. Chronister added that this deadly shooting is not connected to three other recent interstate shooting under investigation.
Anyone with information about what happened is asked to call the Sheriff's Office at (813) 247-8200.
You can also report a tip anonymously and be eligible for up to a $5,000 reward by calling Crimes Stoppers of Tampa Bay at 800-873-8477.