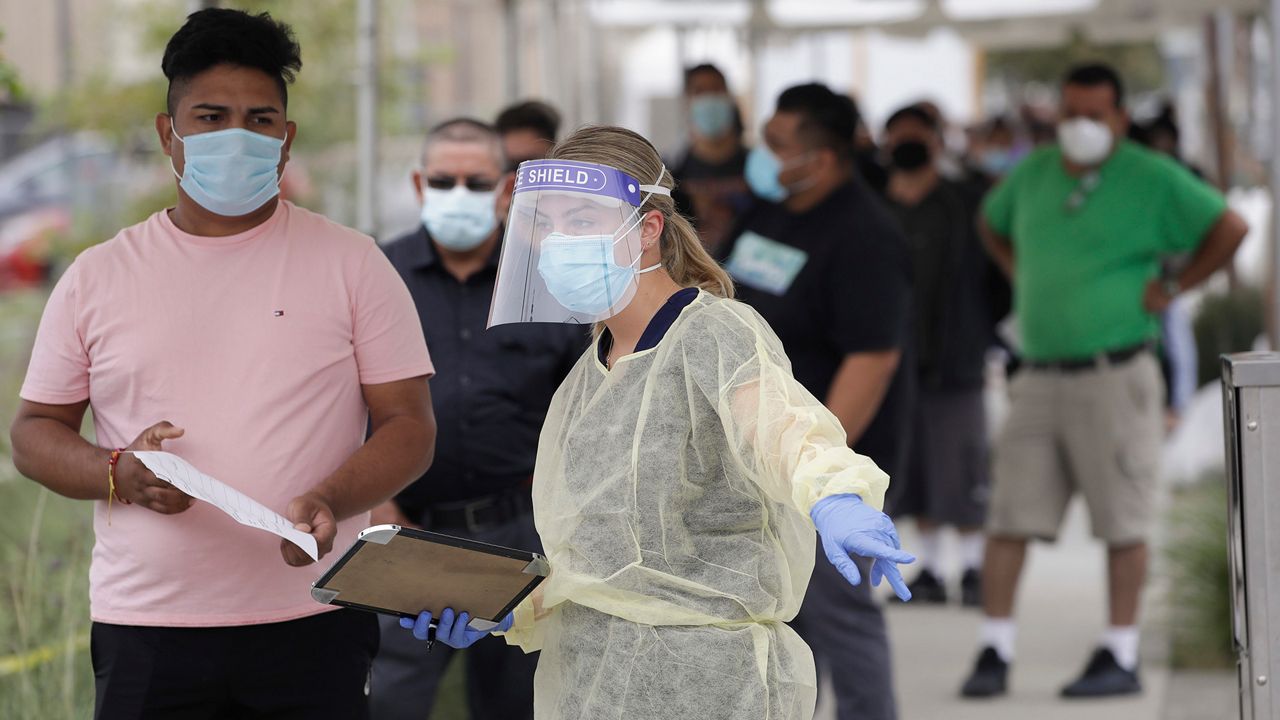 STATEWIDE — The number of new Coronavirus cases in Florida increased Wednesday, the state reported.
The Florida Department of Health announced 8,109 new positive cases today compared to Tuesday's 5,831 cases
The number of new deaths reported Wednesday was 212. Tuesday's 276 reported deaths was the highest single-day amount of deaths since the pandemic began.
---
What You Need To Know
---
Across the state, there are a total of 550,901 positive cases and 8,765 coronavirus-related deaths related to COVID-19. There were 593 hospitalizations reported Wednesday, bringing the total number of hospitalizations related to the virus to 31,947.
Central Florida saw 973 cases Wednesday and 45 announced deaths.
In the Tampa Bay area, 663 cases were announced with 65 deaths. Almost half of those reported deaths (31) were from Hillsborough County.
Wednesday's announced Central Florida numbers:
Orange County: 299 cases, 10 deaths
Polk County: 167 cases, 8 deaths
Marion County: 130 cases, 2 deaths
Volusia County: 89 cases, 6 deaths
Osceola County: 78 cases, 1 death
Lake County: 62 cases, 6 deaths
Brevard County: 58 cases, 3 deaths
Seminole County: 45 cases, 7 deaths
Sumter County: 39 cases, 2 deaths
Flagler County: 6 cases
Wednesday's announced Bay area numbers:
Hillsborough County: 199 cases, 31 deaths
Polk County: 167 cases, 8 deaths
Pinellas County: 126 cases, 9 deaths
Manatee County: 67 cases, 8 deaths
Pasco County: 49 cases, 5 deaths
Hernando County: 34 cases, 3 deaths
Citrus County: 21 cases, 1 death
The latest county-by-county report is available on the Florida Dept. of Health website.
The number of new cases announced by the Florida Department of Health may not reflect what happened in the prior 24 hours, often because of testing backlog.